The Renault Kadjar has proven itself to be largely a very worthy SUV. Since its inception in 2015, users have been impressed with the vehicle's running costs. However, Renault Kadjar problems do occur from time to time.
Faults with the Kadjar can range from build quality to electrics and transmission problems. Therefore, we have compiled a list of the most common issues with the SUV and possible solutions.
No matter if your vehicle is brand-new or it's a used car, we will cover the most commonly documented problems. Some of these problems being an easy fix, while others may need a professional diagnosis.
Is the Renault Kadjar a Good Car?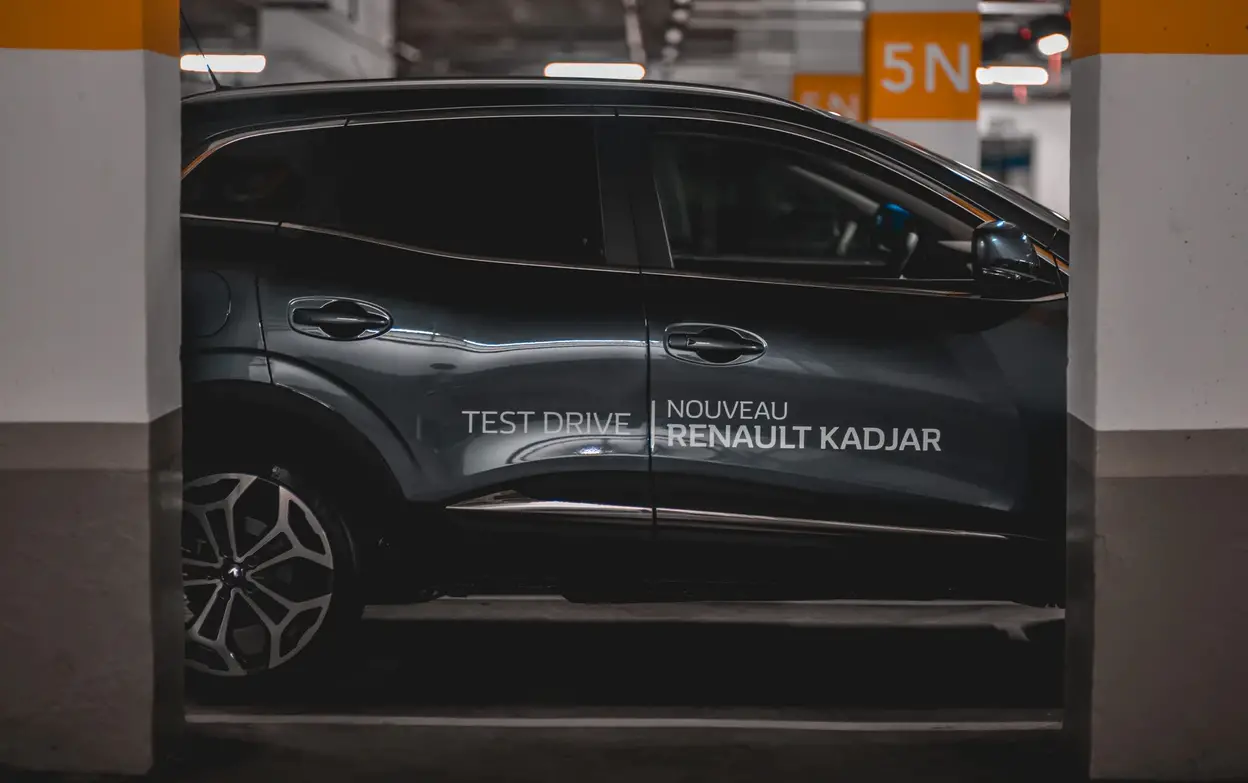 For those who need an SUV with plenty of room and basic functionality, the Renault Kadjar is a very good car. The Kadjar comes with plenty of equipment as standard, large boot space, and a roomy interior, much more sizeable than the smaller Clio. The car is also renowned for its economy and value for money.
While the interior may be basic, functionality and practicality are the key components. This SUV is slightly noisy to drive on motorways but is also very comfortable for both driver and passengers.
The Kadjar comes in a variety of petrol or diesel engines. The TCe 140 petrol version is a good choice for short journeys. This engine type produces 42mpg. For longer commutes, the 1.5L Blue dCi 115 diesel engine outputs 115bhp with an economy of 55mpg.
Is The Renault Kadjar reliable?
According to Carbuyer.co.uk the Renault Kadjar came 65th out of 75 cars for reliability in their 2020 driver power list. From the survey group, 15.7% stated a problem with their car in the 1st year of ownership.
Most problems are associated with the Kadjar centre around electrics and transmission. Some owners also experienced problems with the built quality. With new vehicles, these problems should be covered by the warranty.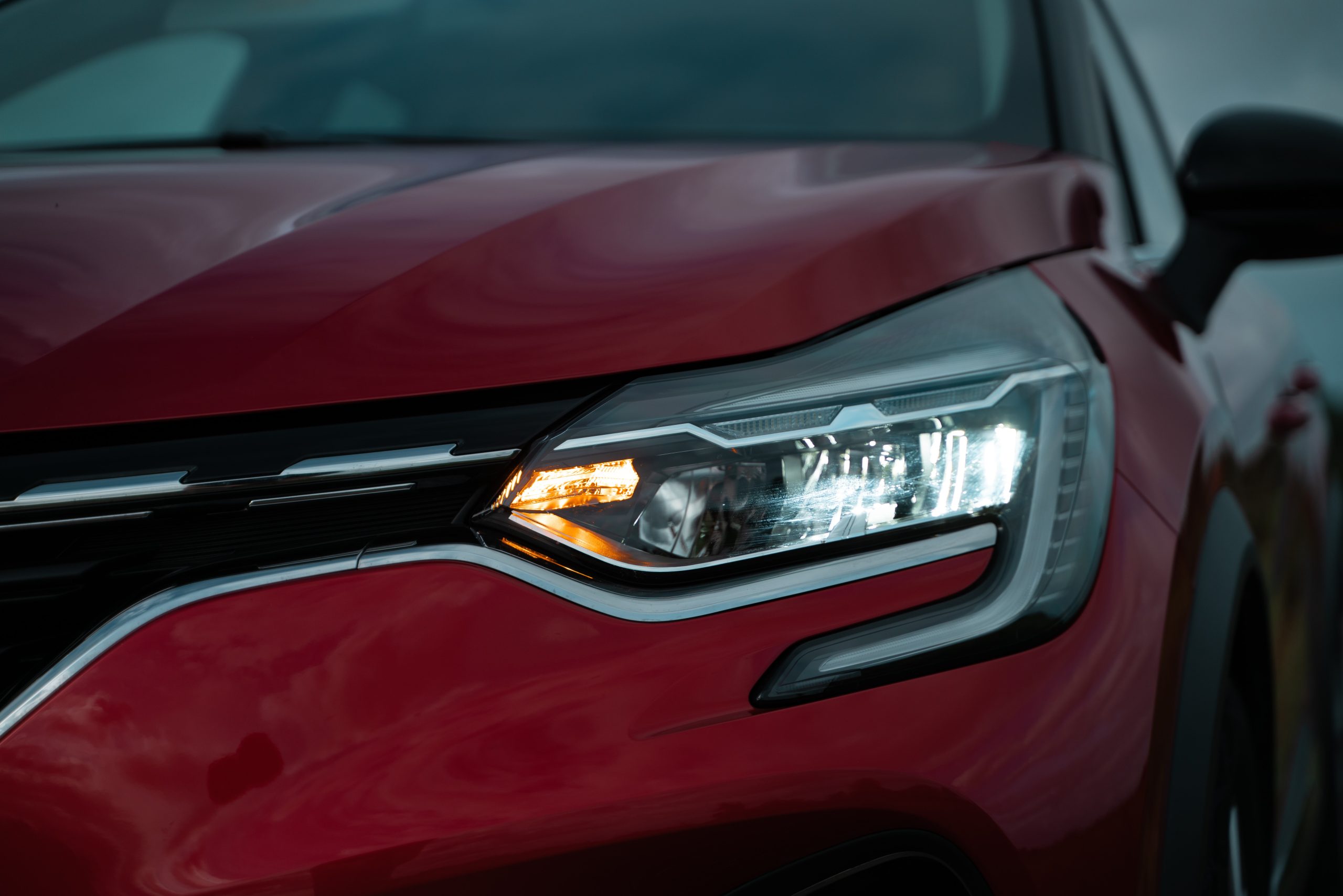 Renault Kadjar Safety
Euro NCAP gave the Kadjar a five-star crash safety rating in 2015. The Kadjar was also given a 71% safety assist score and 81% for adult and child occupant protection.
The Renault Kadjar comes with plenty of safety features such as six airbags, anti-lock brakes, ISOFIX child-seat mounting points, and electronic stability control as standard.
The Renault Visio safety system is also available on some models, which also features lane departure warnings, automatic headlight adjustments and traffic sign recognition.
What Are the Service Intervals for a Renault Kadjar?
The service interval mileage for the Renault Kadjar is 18000 miles, with a standard manufacturer's warranty of 3 years or 60,000 miles.
As with any vehicle, always consult the official documentation for service intervals. If the vehicle displays any warning lights or is not driving correctly, then the vehicle will need thorough diagnostics checks.
Renault Kadjar Common Operating Faults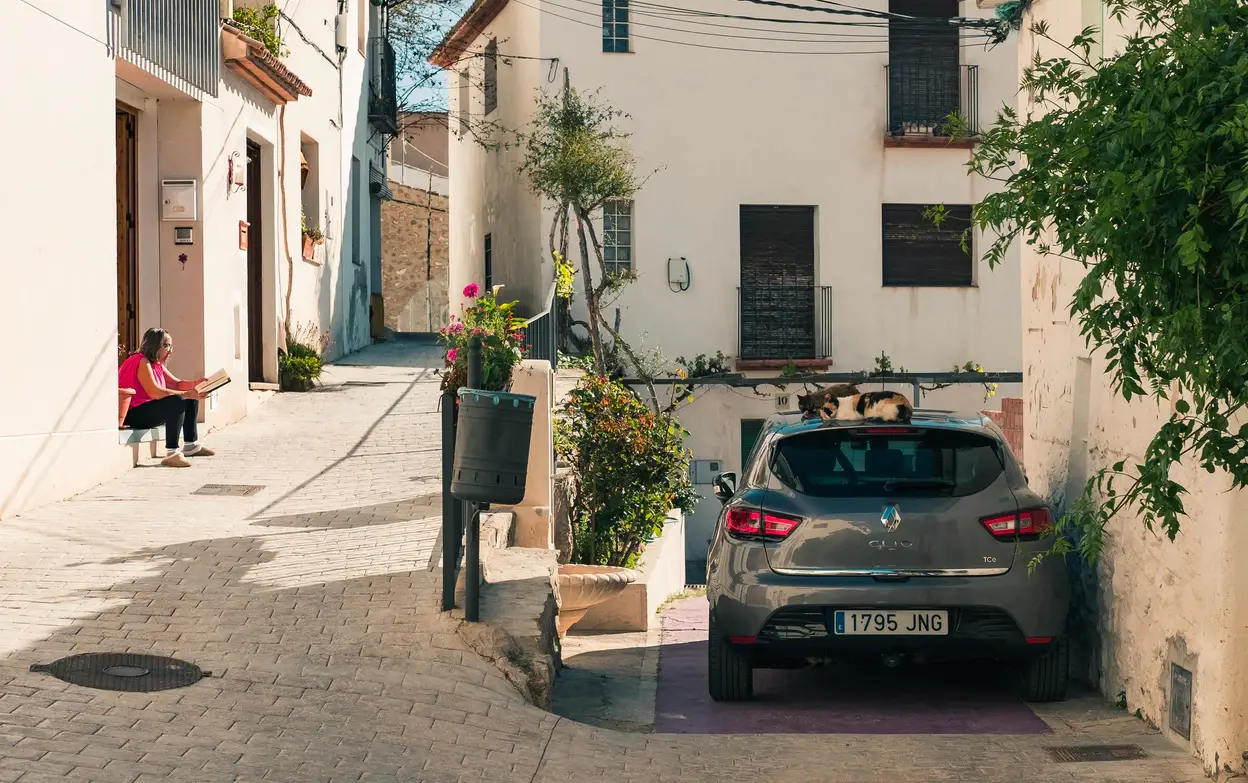 Common operating faults can range from minor problems with the remote locking to engine and gearbox issues. Problems can arise in either new or used vehicles, with more serious issues needing a qualified dealer or mechanic.
The following common operating faults can be fixed quickly. These short-term repairs can be quickly put in place. After which the car can be taken to a qualified mechanic or Renault dealer. We will progress with general faults which can occur through regular use. Then move on to more specific faults associated with the Renault Kadjar.
Renault Kadjar Key Card Faults
If the Renault card does not lock or unlock the doors on older models, then the card battery may be flat. In this case, a replacement battery will be needed. Other devices may also be interfering with the card's operation. In this case, turn off all surrounding appliances.
Renault Kadjar Remote Control Faults
If the remote control fails to unlock or lock the doors, then use the emergency key and change the battery in the remote. Turn off all devices such as mobile phones, then check if the vehicle starts.
Renault Kadjar Non-Starting Engine
If the starter fails to turn or the dashboard does not light up, then the battery may be at fault. Check all battery terminals are secure and check for terminal corrosion.
The Renault card may be at fault or an electrical problem has occurred. For the latter, a qualified mechanic will be needed. If the engine cannot be switched off then try pressing the starter button 5 times in quick succession.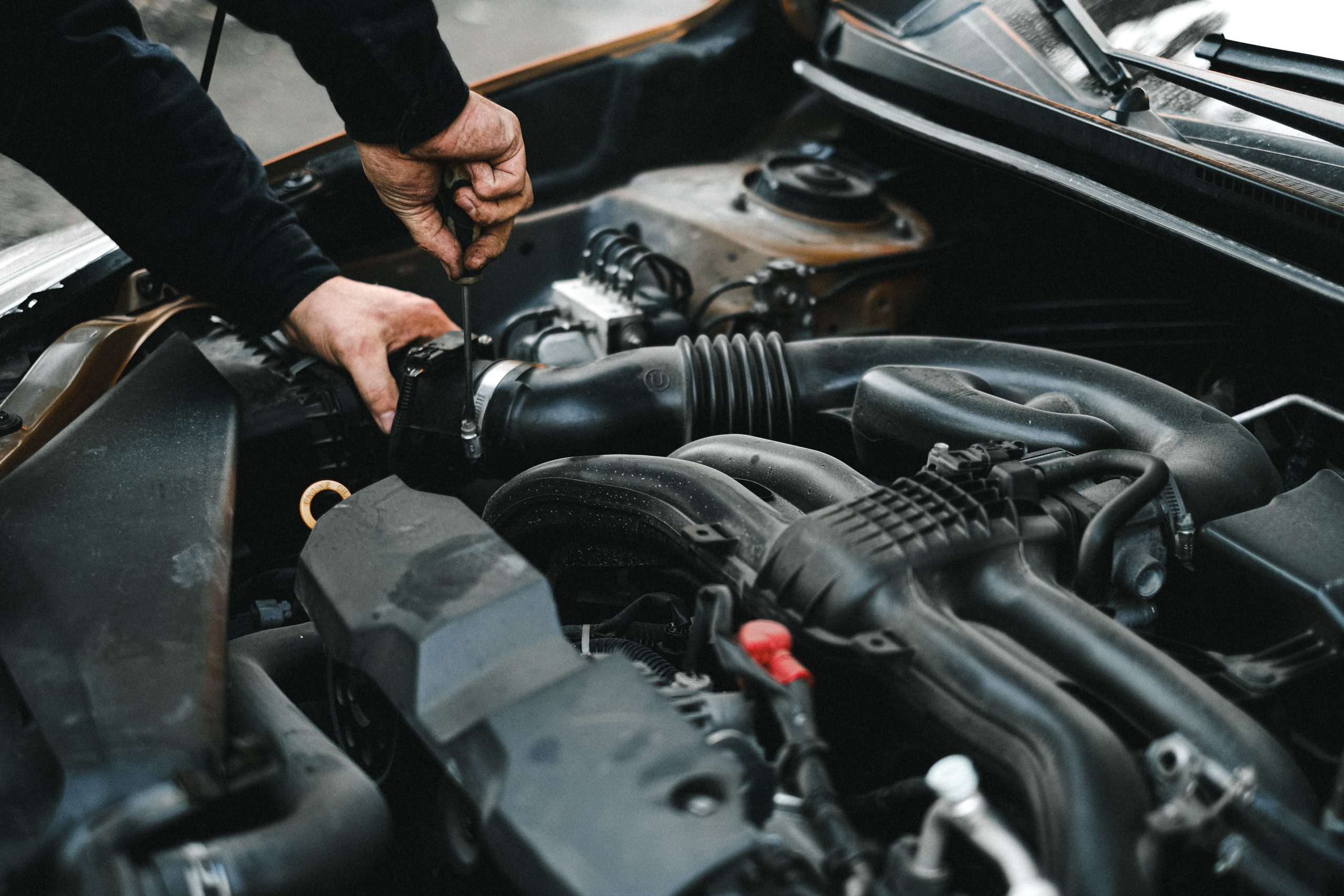 Driving Problems
When driving the Renault Kadjar, common maintenance problems can occur from vibrations, smoke from the exhaust to warning lights. When vibrations occur, check the tyre pressure, condition of the tyres and if they are balanced correctly.
Diesel engines may display white smoke from the exhaust from time to time. This may be only due to the particle filter, which is a minor problem. But if the problem persists, take the car immediately to a qualified dealer.
If you experience heavy steering, then the assistance motor may be at fault. The car should be then driven at very low speeds until it can be taken to an approved dealer.
Engine overheating can also occur if the coolant is not topped up. The coolant temperature indicator should indicate this problem. It's also worth checking the engine cooling fan and if there are any coolant leaks.
Is the engine lacking power, the coolant is boiling or the engine oil is starting to look like Bailey's Irish cream? If so, then the cylinder head gasket may need replacing. In this case, turn off the engine and take the car immediately to a mechanic.
Electrical Faults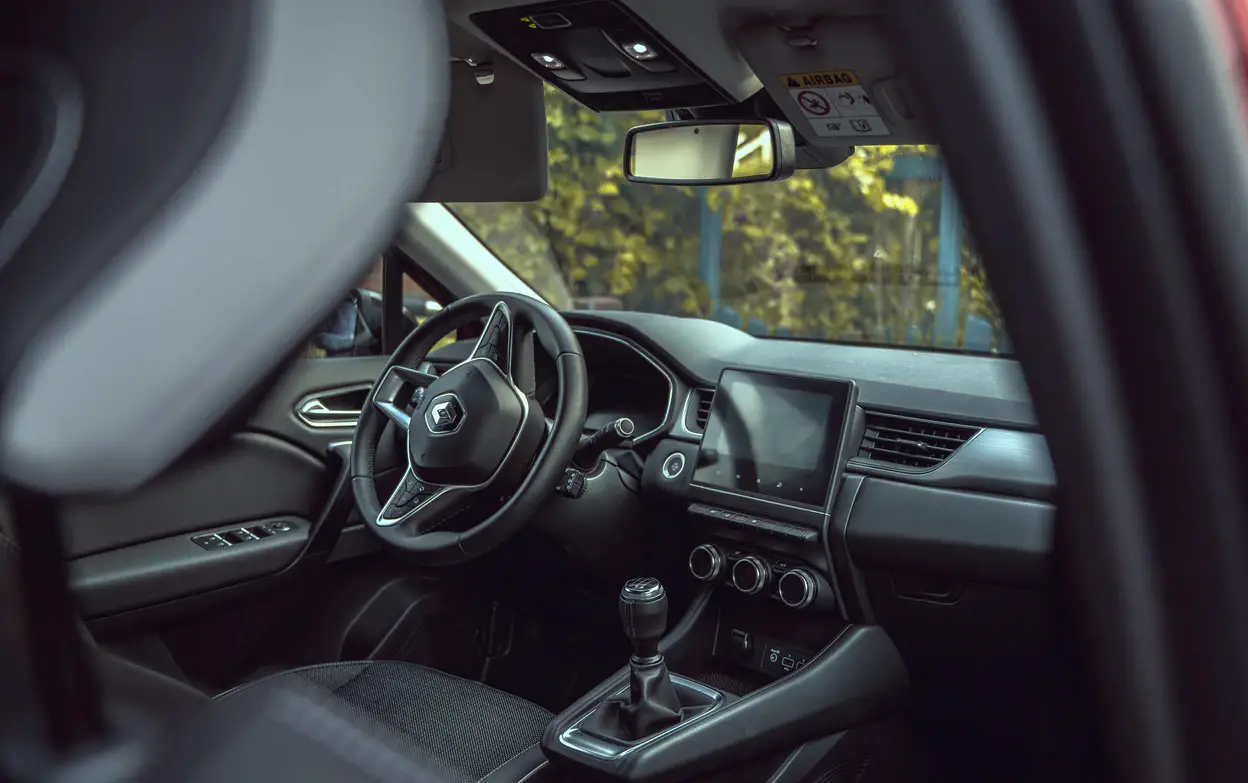 General electrical faults can occur with the Kadjar from nonworking wipers to a non-starting car. If the wipers do not work, then first check that they are not stuck in place. If the wipers are free to move, then an electrical fault may have occurred. The problem may also arise from a faulty fuse. If the wipers failed to stop, then it may also indicate an electrical problem with the system.
A faulty bulb may cause indicators to incorrectly work. Simply change the bulb in question. This also applies to any other lights on the vehicle. If a bulb change has not solved the problem, then an electrical circuit may be at fault and fuses may also need replacing.
Specific Recall Problems With the Renault Kadjar
There have only been a few instances where the Renault Kadjar has been recalled due to inherent faults. These issues should fall under your warranty but are also worth knowing about on older vehicles.
Renault Kadjar cars manufactured between 2015 and 2018 in Palencia, Spain were recalled. The recall was due to the child safety lock on the rear doors.
Cars produced between September and November 2018 were recalled in some cases. This was due to the possibility of capacitors cracking, leading to overheating and cooling fan malfunctions.
The 2019 version of the Kadjar was recalled in some cases due to non-functioning catalytic converters. Models affected were the  XFB and XFE K9K gen8 vehicles, produced in Palencia, Spain. This fault occurred on vehicles produced in the latter half of 2019. In all the above recall cases, check with your local dealer if in doubt.
General Problems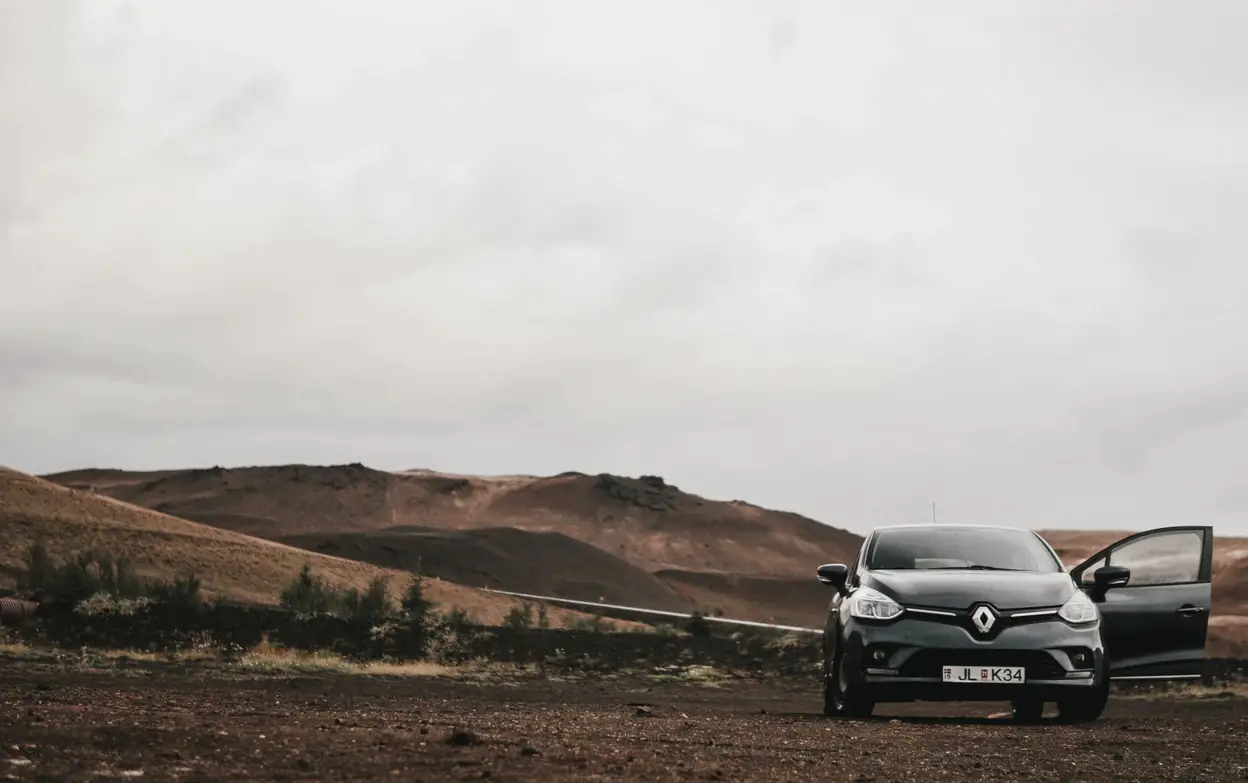 Problems can arise in either petrol or diesel engine vehicles. These can range from mechanical issues to faulty electrics. These problem areas are specific to the Kadjar and Renault vehicles in general.
Faulty Automatic Gearbox
Faults have been recorded with any Renault vehicle fitted with the AL4 gearbox. If gear changes feel sluggish, gear start grinding or are sluggish, then a trip to the dealer is needed.
Fault Light for Diesel Injection
If the diesel injection fault light is highlighted, then the high-pressure system will need checking. The first step is to renew the fuel filter. Diagnostic checks at a dealer will be needed to isolate the problem.
Car Battery
The vehicle's main battery needs to be in prime condition. Without electrical power, the car's ECU may fail and the memory may need to be cleared. If you suspect your battery is more than a few years old, have it electrically tested and replaced if needed.
Cam Belt
A cambelt and accessories may need replacing before its due date. As the cambelt is paramount, have it checked at every service. Have the tensioners and guides checked at each service to stop a loss of compression within the engine.
Although a cam belt and kit change can be expensive, it's far cheaper than replacing bent exhaust valves.
Faulty Cruise Control
Faulty cruise control may occur during the working life of the car. This is generally due to a break in the wire harness. Thus needing a repair from a qualified electrician or dealer.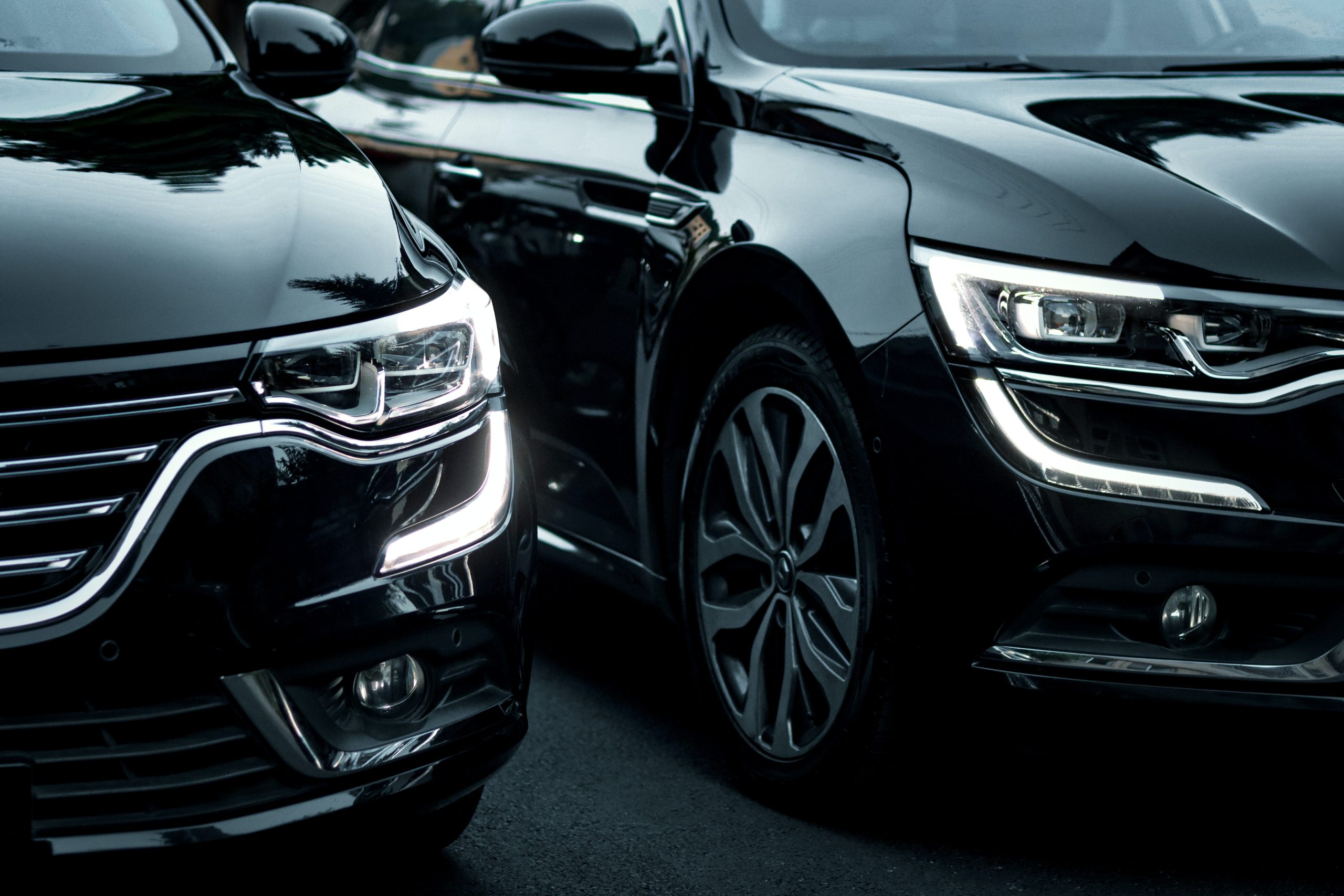 Renault Kadjar Running Faults
If you experience a lack of engine power, cutouts, or stalling, the throttle body may need cleaning. Intermittent starting may be down to a faulty crank position sensor.
Other engine running faults may come from the ignition coil, which may need replacing. Another area to watch out for is any rattling noises from the engine. This could indicate a faulty inlet camshaft position actuator. To rectify this area, the ECU may need reprogramming.
The glow plug light on the dash can indicate a general diesel engine problem. This light doesn't just indicate glow plug faults but also general engine malfunctions. In this case, a diagnostics check is necessary.
Renault Kadjar Engine Problems
Both the 1.2 TCE petrol and diesel engines of the Renault Kadjar are solid runners. However, the 1.5 dCI needs the diesel exhaust filter checking intermittently. Valves have also been reported sticking on some low mileage cars. Also, there have been a few reports of turbochargers becoming problematic.
Timing belts will also need changing after 4 years of use. But these are generally rare problems, rather than regular faults. The engines in the Renault Kadjar are shared with the Nissan Qashqai. Both engines share a lot of the same mechanical items.
Petrol and diesel engines have enough power for daily commutes. But also watch out for older, lower-powered models having been pushed too hard in their early years.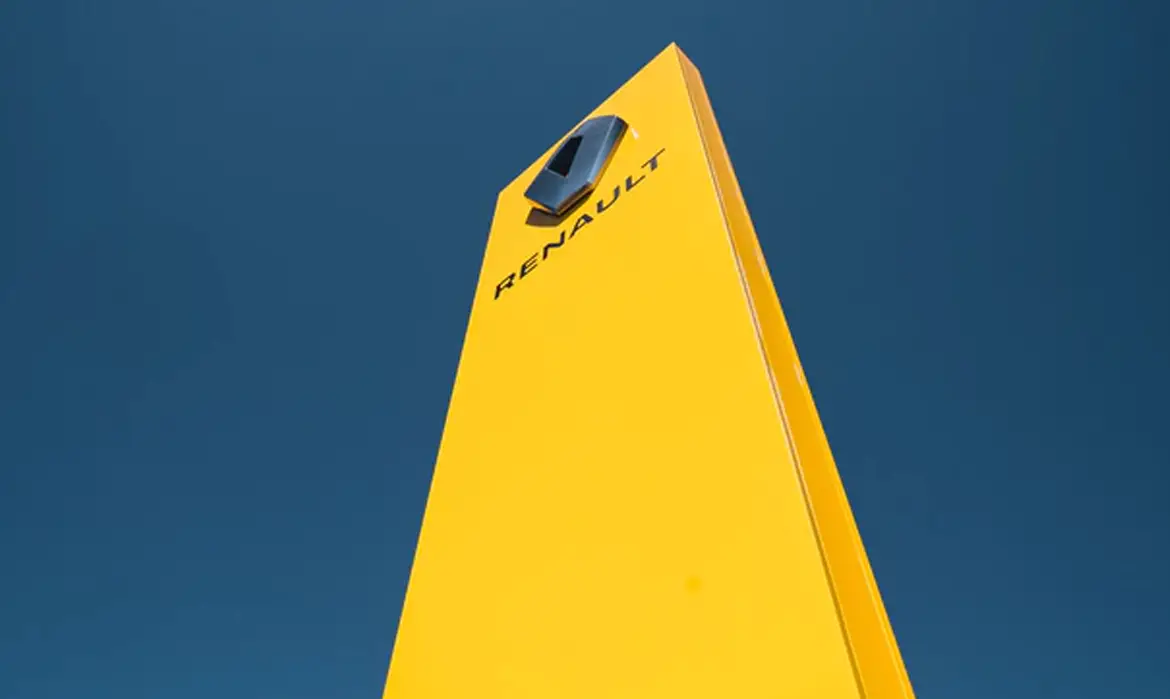 These are general Renault Kadjar faults documented out of the mainstream. The stop-start system can intermittently switch off the engine. In this case, users simply switched off the system, preferring to start the car manually.
While the 1 5 litre diesel engine has great fuel economy, the 1.6 L version on older vehicles has the most pulling power. Also, checking tyres are properly inflated on a weekly basis to increase fuel economy.
The R-Link 2 multimedia system has been shown to glitch at times. A simple restarting of the engine mostly solved this problem. If the fault persists then a qualified electrician or dealer will be needed.
The Kadjar's Efficient Dual Clutch (EDC) automatic gearbox disengages drive when the vehicle stops. Power is only reapplied through hill start assist when the start-stop system is engaged. Therefore, some drivers have simply switched off the start-stop system.
While the keyless fob works very well, some have reported it being oversized. This may be only a small problem, but it's not as convenient to carry as the small keychain variety.
Design and Build Problems
Image Credit: unsplash.comProblems with the design of the Kadjar start with badly fitting doors. This can lead to unwanted wind noise and even moisture entering the car. Cabins have also been reported developing intermittent rattles due to ill-fitting components.
When it comes to the interior, the R-link system Bluetooth connection can be problematic. The satnav system has also been reported in some cases as having out of date maps. The alarm system has been reported to be problematic on some vehicles. These areas are easily fixed by a local dealer.
Only vehicles after April 2017 have the latest phone connection software. A car made after this date features Android Auto and Apple CarPlay. If you are buying a 2017 model, check that these features are installed.
Also sat systems only display live traffic information for a limited period. If you are buying a used vehicle, then you may have to pay for an annual subscription.
How Good Is the Renault 1.5 DCI Engine?
The Renault 1 5 DCI engine is a very reliable diesel engine. While it is efficient with fuel consumption, the bushings can wear out fast. The engine also likes high-quality fuel. With low-quality fuel, the injectors may become clogged over time.
It's also worth changing the engine oil every year, no matter the mileage. The 1 5 DCI is the ideal engine choice if you need the most power. The extra power over the 1.3 L petrol version provides more overtaking ability. This is especially true in the middle of the rev range. The economy of 55 mpg from the 1 5 DCI is one of its calling cards.
Regular diesel engine servicing intervals should be performed after 18,000 miles or every year. With regular servicing, the diesel engines should last a very long time.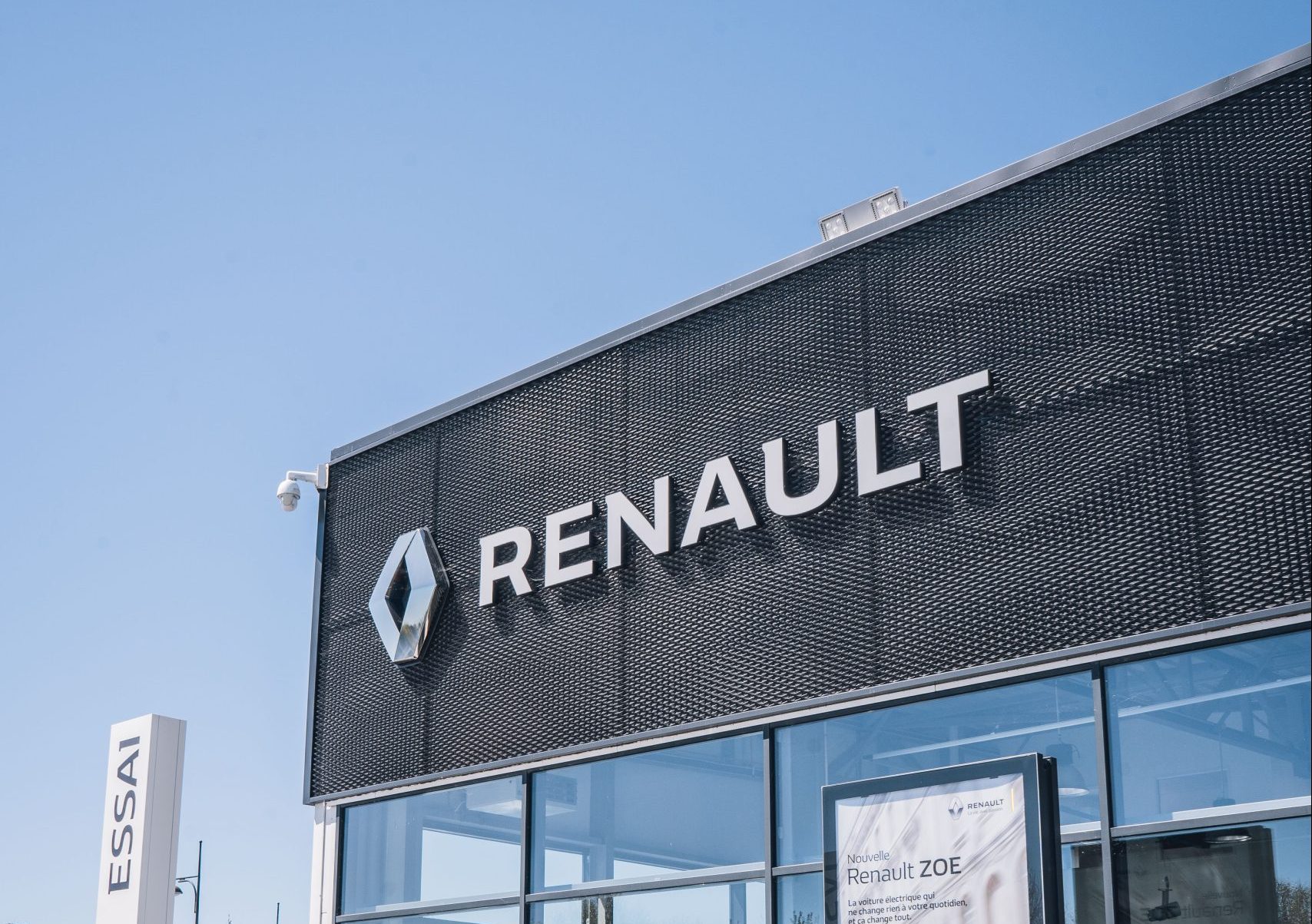 Clutch Problems
Clutch problems are rare in the Renault Kadjar. However, there have been cases of clutch judders in older vehicles. If the car judders or slips when engaging gears, it is time for a mechanic or dealer visit.
If the car is within its warranty period, then a clutch can be easily replaced. On older vehicles, the fix may incur a sizeable bill.
Can You Turn off Eco Mode While Driving?
Eco-mode can be turned off in the short term. Pressing the accelerator pedal to the floor quickly disengages the mode. The eco-mode can be re-engaged when pressure is taken off the pedal.
When Should You Use Eco Mode in Your Car?
For low-speed driving or short trips, eco-mode works the best. Disengaging the system is the preference for long-distance journeys.
Eco-mode essentially reduces fuel consumption. But it can also make the car feel less responsive than usual. When pressing the accelerator pedal in eco-mode there may be less power than usual. The eco-mode can also reduce the output of the air-con system, putting less load on the engine.
If you drive in a sedate manner, then you shouldn't worry about having eco-mode engaged. However, when accelerating hard or with quick braking, the system isn't as efficient. Therefore, a more leisurely driving style is needed when using eco-mode.
Renault Kadjar Running Costs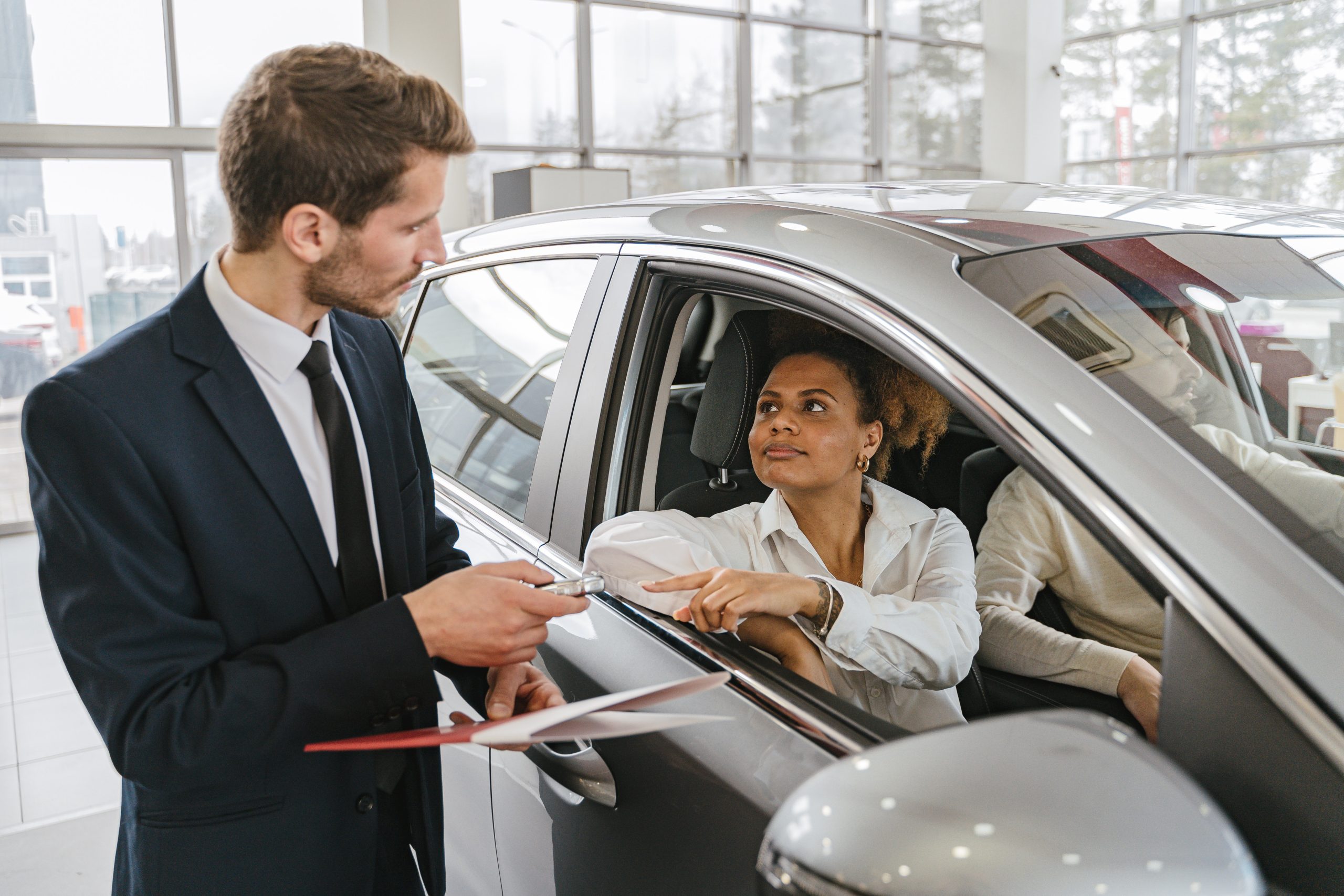 The Renault Kadjar has a very good fuel economy and is cheap to tax. The 1 5 litre diesel engine can achieve up to 60 mpg, while the petrol version gets around 40-45mpg.
Renault offers a fixed-price servicing plan for cars three years or older. As of 2023, A minor service will cost around £220, while £345 will get you a full service. A service should be performed every year, at 18,000 miles or sooner with higher mileage vehicles.
Renault Kadjar Servicing
Renault also offers an A and B service schedule. Service A includes basic checks and a replacement of the cabin filter. Service B includes a change in the oil and oil filter. The latter should be performed every year no matter the age of the car.
New Renault vehicles come with a five-year warranty for capturing early faults. Renault also provides three years of road assistance cover or up to 60,000 miles. While there is no limit to the mileage done in the first two years, there is an upper 100,000-mile limit.
The timing belt on the 1.5-litre diesel should be replaced at 40,000-mile intervals or every 4 years. The water pump should ideally be replaced at the same time. A timing chain is fitted to other engine types, which should only need replacing when damaged or severely worn.
Although the consensus with the Kadjar is that it is largely very reliable, electrical system problems can occur. Electrical problems are mostly centred around the infotainment system, with just glitches within the system.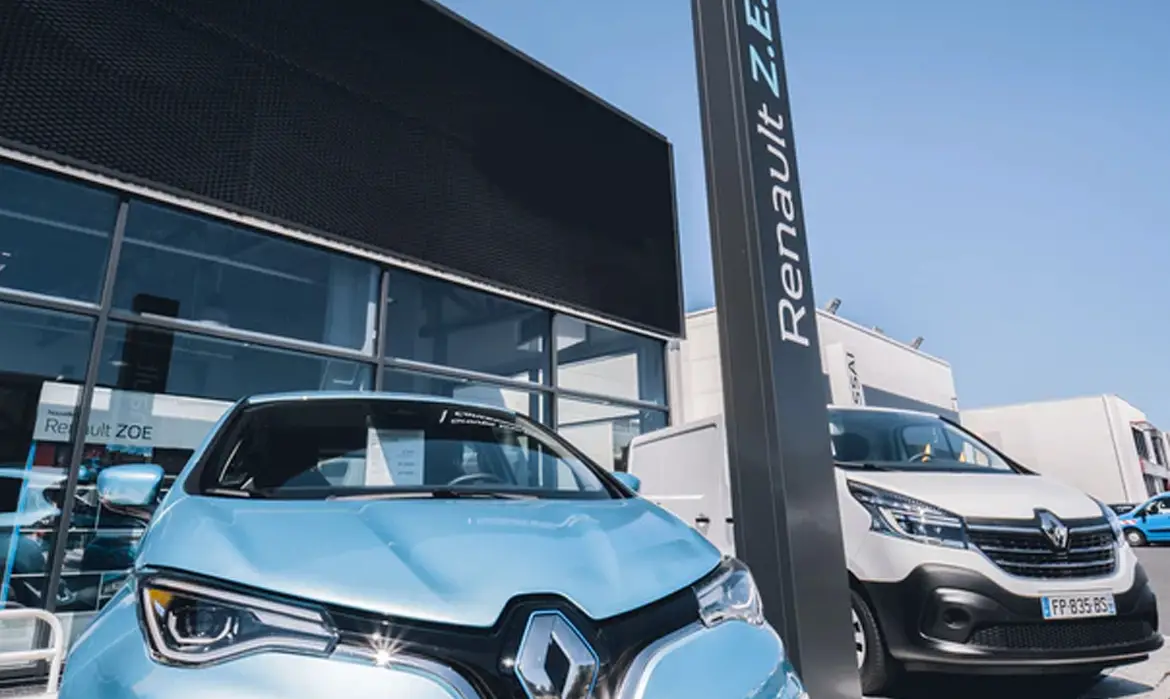 Kadjar Features and Fittings
The features and fittings within the Kadjar may sometimes not be optimal. Therefore, if you are buying a used vehicle, check all the interior materials. Look out for cracks or damaged surfaces or unnecessary squeaks and rattles.
The Kadjar is largely a utilitarian, family car. Its main attractions are low running costs, value and sensible driving. Many are heavily used as family vehicles, so check for high mileage examples thoroughly. Also, check for any unnecessary interior wear, broken knobs and buttons and non-functioning electrical items.
The 4-wheel drive 1.6-litre diesel 128bhp version is the hardest to find. Although the Kadjar runs fine with two-wheel drive, it's now the only model available as new. Therefore, the used market is the only place to find four-wheel-drive versions. This means you will have to perform your own due diligence as with any used vehicle. But these older models do have the variety of the 1.6-litre engine, with great fuel economy.
FAQs
What is the Renault Kadjar?
The Renault Kadjar is a compact crossover SUV produced by the French automaker Renault.
What engine options are available for the Renault Kadjar?
The Renault Kadjar is available with a range of engine options, including petrol and diesel options. The petrol engine options include a 1.3-litre turbocharged four-cylinder and a 1.6-litre four-cylinder. The diesel engine options include a 1.5-litre four-cylinder and a 1.6-litre four-cylinder.
What is the fuel efficiency of the Renault Kadjar?
The fuel efficiency of the Renault Kadjar varies depending on the engine option and trim level selected. The 1.5-litre diesel engine, for example, is rated at up to 57.7 mpg (combined cycle) and the 1.3-litre petrol engine is rated at up to 47.9 mpg (combined cycle).
Is Renault Kadjar available in an electric version?
Renault Kadjar is not available in an electric version.
What is the warranty on a Renault Kadjar?
Renault Kadjar comes with a standard 3-year/100,000-mile warranty.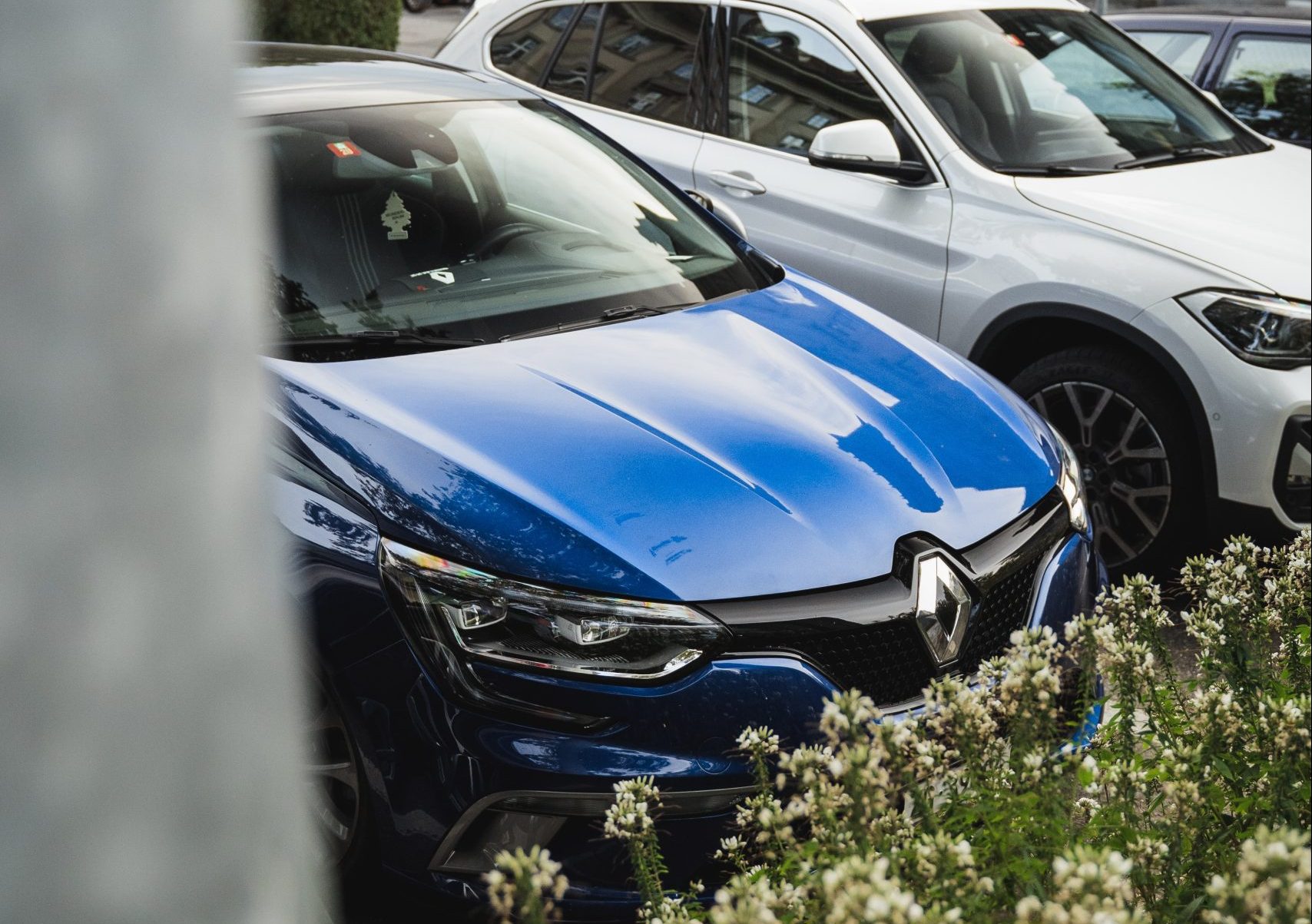 Conclusion
Although the Kadjar may seem like it has a whole heap of problems, it is a very reliable car. We've brought you the most commonly observed faults and problems within the SUV. These points are gleaned from owner feedback and documented faults.
The Kadjar is a tried and tested SUV, especially with the diesel engine variety. The car has low running costs and plenty of space for the average family. The positives definitely outweigh the negatives with the Kadjar, making it a very economical everyday vehicle.
With a reasonably sized engine and a good level of trim, user feedback is largely positive. Most users prefer the higher-powered engine types, with a manual gearbox. This is especially true in the likes of the Dynamique S Nav and Signature S Nav.
If you want to be one step ahead before taking your vehicle to a garage, an On-board Diagnostic (OBD) scanner will help you diagnose your car's issue. You can pick one up for as little as £25. We have put together a list of The 4 Best OBD-II Scanners for 2023 to help you decide which one best fits your needs.
If you find any Renault Kadjar problems not documented above, please comment below with your own findings. Also, if you have found this article useful, please share.