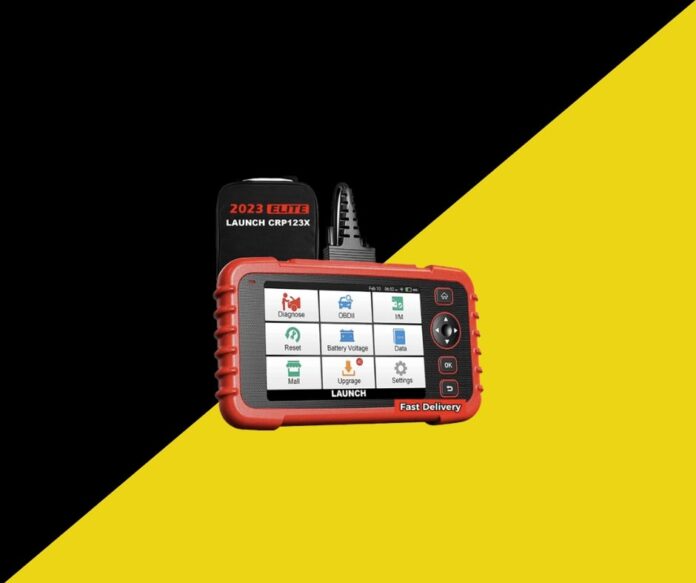 In this article, I'll be giving you a complete buyer's guide to the Launch CRP123X. It is an upgraded version of the popular Launch CRP123, packed with even more features to make your life easier.
With its larger touch screen, lifetime free one-click updates, and AutoVIN capabilities, it's designed to provide you with accurate engine/transmission/ABS/SRS diagnostics.
The car scan tool supports a wide range of vehicles, covering over 57 car brands from the USA, Europe, and Asia.
It offers practical OBD-II functions that are helpful in diagnosing a wide range of problems through 10 OBD2 test modes. Plus, its user-friendly interface makes navigating through all these features a breeze.
So if you're a car DIYer or a professional mechanic looking for a reliable and powerful diagnostic tool, the Launch CRP123X is definitely worth considering.
Launch CRP123X: Pros & Cons
Pros
Great Value for Money
4 System Diagnostic Capabilities (Engine, Transmission, ABS, SRS) 
Ease of producing clear diagnostic reports
Cons
Doesn't include service functions like EPB reset, DPF reset, TPMS reset, IMMO reprogramming   (Expect to pay £400+ for a scanner with these functions)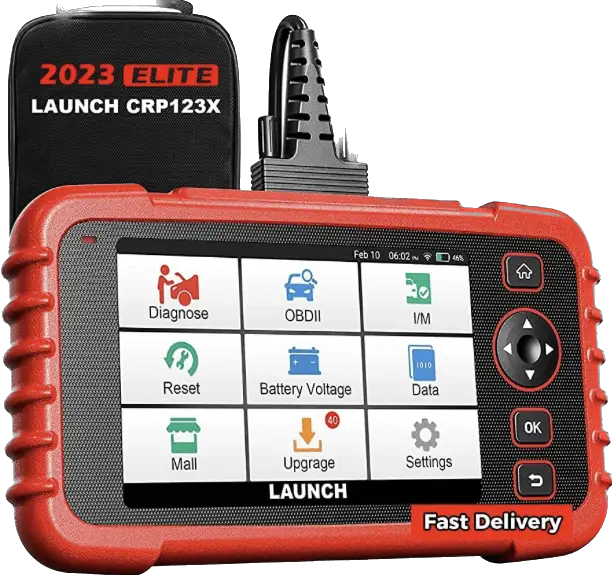 Launch have a range of scan tools and the CRP123X sits under the DIY diagnostic series. The scanner is much more advanced than a basic code reader, however a more powerful model would be suitable for mechanics working day-to-day on a range of vehicles. Testament to the ease of use & the wide range of functions available, the reviews of the scan tool are extremely positive.
CRP123X Highlights
Compatibility and Vehicle Coverage
Whether you have a Vauxhall, Ford, Volkswagen, Nissan, Mercedes, Peugeot, Audi, Toyota, BMW, Citroen, Honda or Hyundai – the CRP123X has got you covered.
This OBD2 scanner is designed to work with a wide range of motors, including USA, European, and Asian brands. If in doubt, I always advise you to double check that the device is compatible with your exact make and model before purchase. Check here to confirm whether the device is compatible with your car.
Covering all 10 of the OBD2 test modes, ensures that this scan tool will work with all OBD-II compliant cars. 
The Launch CRP123X offers a powerful yet affordable solution for car DIYers and professional mechanics alike. 
Ensure compatibility with your model to make the most of this versatile OBD2 scanner.
Functions
 I break down the main functions offered by the LAUNCH CRP123X below:
Engine Diagnostic: Quickly and accurately diagnose engine problems, read and clear DTCs, view live data stream, freeze frame data, perform O2 sensor tests, and more.
ABS/SRS Diagnostic: Detect issues with your anti-lock braking system (ABS) and supplemental restraint system (SRS), including reading and clearing trouble codes.
Transmission Diagnostic: Check transmission performance, identify faults, retrieve transmission-related codes, and troubleshoot issues effectively.
 OBDII Functions: Perform a variety of OBD2 test modes to diagnose emission-related problems. Readiness status, on-board monitor tests, and vehicle information are just a few of the features available.
With its comprehensive functionality, the launch CRP123X is an indispensable tool for both car DIYers and professional mechanics. It empowers users to diagnose their vehicles efficiently while providing valuable insights for maintenance.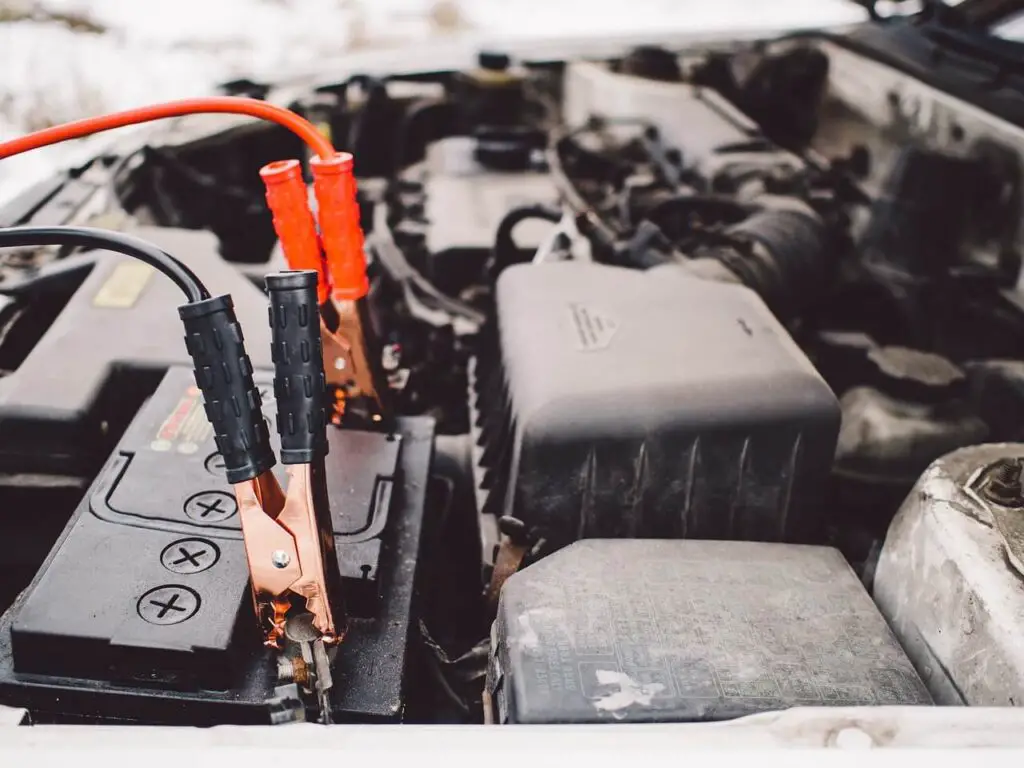 Functions not Included
The LAUNCH CRP123X is a highly capable car scan tool that will perform well for car enthusiasts and home mechanics looking to diagnose and maintain their vehicles. However, professional mechanics working on a range of different cars on a daily basis will likely opt for a more powerful scanner. 
More advanced car scan tools possess the capability of being bi-directional, allowing you to send commands to the ECU and receive responses. In other words, you can control car functions directly from a tablet, eliminating the need for the vehicle's own controls.
I have included a list of functions that the LAUNCH CRP123X does NOT support. The functions mentioned below are all advanced features and are not expected from a product at the price point of the CRP123X, however I think it is useful to know, especially if you are trying to select the right tool to diagnose a specific issue with your car 
TPMS (Tyre Pressure Monitoring System)
EPB (Electronic Parking Brake)
DPF (Diesel Particulate Filter)
IMMO (Key Reprogramming)
Access to the ECU: HVAC system, wiper system, headlights, and brake lights.
If you are looking for a professional scan tool that has all the bells and whistles, read my review of the Autel Maxicom MK808 bi-directional scan tool.
If you're unsure about what spec of device you need, read my Best 4 OBD scanner roundup where I look at the 4 best scan tools at different price points.
User Friendly Interface
Whether you're a car DIYer or a professional mechanic, this code reader is designed to make your job easier.
The 5 inch touchscreen display allows for easy navigation and quick access to all the diagnostic functions. The combination of buttons and touchscreen gives you the choice on how to control the device.
The LAUNCH CRP123X supports 10 languages and so truly is an internationally available OBD2 scanner. 
The layout of the homescreen is intuitive and easy to navigate.
The one -click updates, paired with the wifi connectivity means that keeping your device fully updated is seamless…. And free. 
Conclusion
The LAUNCH CRP123X is a powerful yet affordable automotive scan tool that offers upgraded features such as engine/transmission/ABS/SRS diagnostics, AutoVIN, Wi-Fi updates, and on-screen definitions. With its larger touch screen and one-click lifetime free update via Wi-Fi, this code reader provides convenience and ease of use.
It has a super broad vehicle compatibility, covering more than 57 brands from the USA, Europe, and Asia. Additionally, the practical OBDII functions help technicians diagnose emission-related problems effectively.
Overall, the LAUNCH CRP123X is an excellent choice for both car DIYers and professional mechanics looking for a reliable and efficient scan tool without the additional service functions that you might need as a professional mechanic working in a garage.
FAQs
What is the function of 123X?
The LAUNCH CRP 123X will help diagnose and maintain your vehicle more efficiently and profitably. It's main function is reading and clearing diagnostic trouble codes (DTCs), as well as clearing these trouble codes once the problem has been repaired / dealt with. 
Does the CRP123X offer free updates?
Yes, the Launch CRP123X offers free, lifetime updates using its built-in wifi feature.
How do you update the CRP123X?
The LAUNCH CRP123X can easily be updated with just one click using its built-in Wi-Fi feature. This ensures that you always have access to the latest diagnostic capabilities and software improvements.
What is the LAUNCH CRP123X elite version?
The LAUNCH CRP123X Elite is a 2023 software update for the CRP123X diagnostic scanner. Free lifetime updates are currently provided when purchasing the scanner so you will have access to the Elite update when purchasing.
What are the advantages of the Launch CRP123X compared to the CRP123?
The Launch CRP123X features a touch-sensitive screen, one-click lifetime free updates via Wi-Fi, AutoVIN, diagnostic reports generation and upload, and support for multiple protocols and languages. The screen is slightly larger and so easier to use.