The Land Rover Defender is one of the world's most iconic vehicles. It's famously rugged, which is why it has been a favourite of soldiers and global adventurers since 1948, not to mention hoards of retail consumers more recent years. But like any vehicle it will have known issues reported by garages and owners alike. In this article we find the most common land rover defender problems and identify some simple solutions.
Even though this SUV is built like a tank, it's not immune to issues. These Land Rover Defender problems can put you out on the trail or make your ride less enjoyable. The Defender — a rugged 4×4 which can go where really only 4×4s should go – is Land Rover's most popular model. Over the years, Land Rover has released several different series of Defenders, which with the introduction of it's all new 2020 incarnation are even more popular worldwide today.
Land Rover is an iconic British brand, with a price tag to match, and is the one thing that truly goes best with a Labrador, green Barbour Jacket and wellies. However, despite its iconic status, its popularity, versatility, and ruggedness, these SUVs are not without issues. Read on to find out the most common Land Rover Defender problems.
Is The New Land Rover Defender Reliable?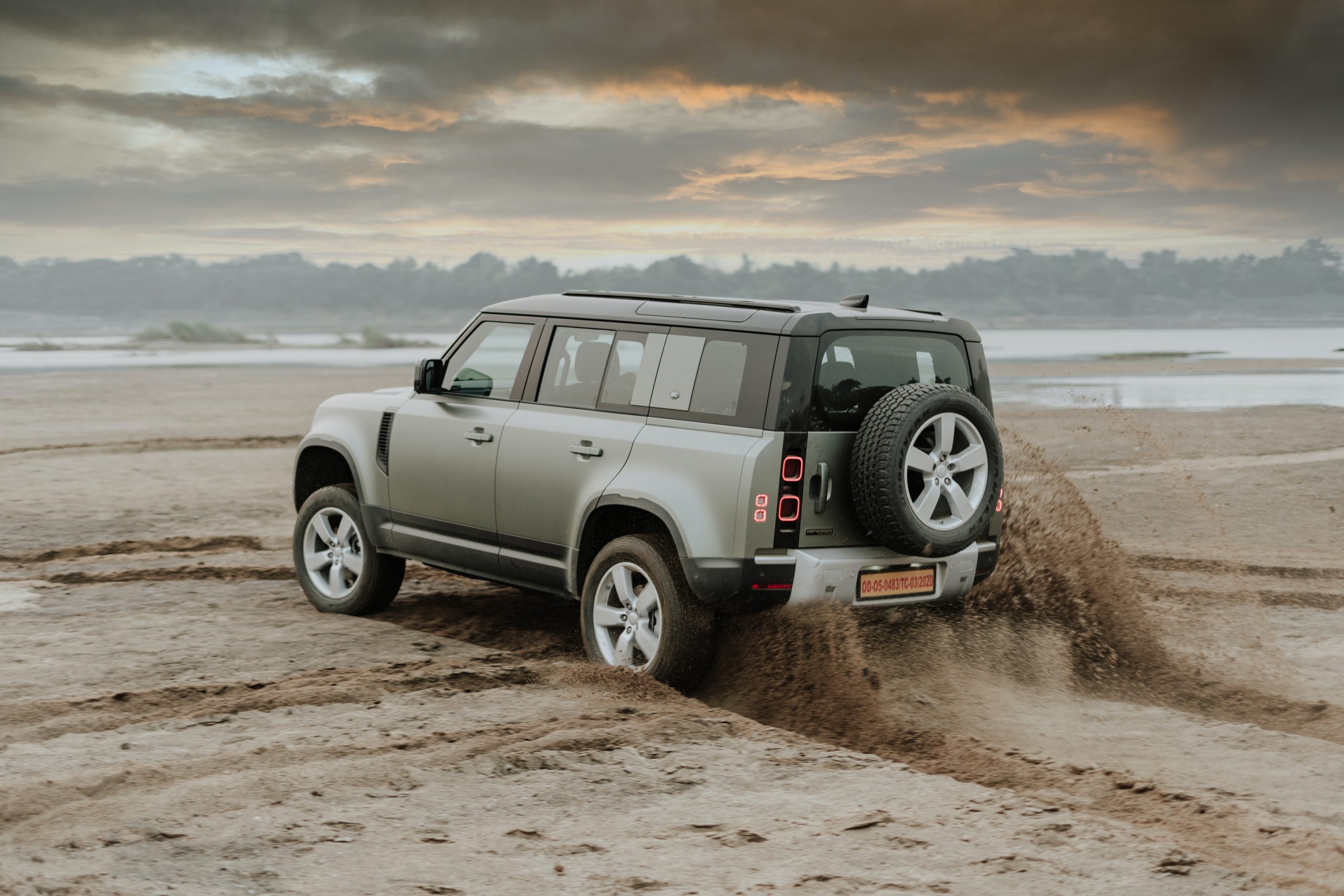 The Land Rover Defender is fairly reliable compared to other off-road vehicles of the same class. 
Although speaking of "class", Land Rover is in a class of its own. It's a little like comparing a King to a servant. There is just no comparison. All others are mere pretenders to the crown. Comparing them in the same breath to the Kia Sportage or a Nissan Juke just feels rude. 
However, it is also true that Land Rovers, and especially Defenders, are not free of problems.
Most Common Problems
The Land Rover Defender has a good reputation for being a robust and reliable workhorse. However, there are some common Land Rover Defender problems associated with the 90 and 110. Let's look at a few breaking it down by model:
Defender 90 Common Issues
Blind Spots
Due to the smaller van like design, there are considerable blind spots on the rear of the vehicle. Some may find this annoying, some may get used to it quickly. Fortunately, the advanced reversing sensor system can aid with manoeuvring. Highly spec'd models also come with rear traffic monitoring and blind spot warning technology.
Software Issues
The 2020 model was notorious for software problems. A wide recall has so far addressed most of these issues, although not all. Software/electrical issues will need to be fixed by a main dealer.
Cracked Windshield
The windshield is cracking far easier than it should. Some 2023 Land Rover 90 owners report they have had multiple replacements.
Key Fob and Lock Malfunctions
Key fobs' buttons have been known to get stuck and, in some cases, stop working altogether. Another problem reported is that of non-functioning locks.
That's the last thing you need when in the middle of nowhere.
Power Lag
Users have reported a severe power lag in some models, which feels similar to turbo lag but was actually caused by a faulty O2 sensor. A replacement will be covered under your manufactures warranty within 3 years of purchasing new.
Leaking Seals
Some owners have reported leaking seals around door frames and windows. Most commonly this is caused by poor fitting at the factory. Replacement ones can be sourced under warranty from your local dealership.
Defender 110 Common Issues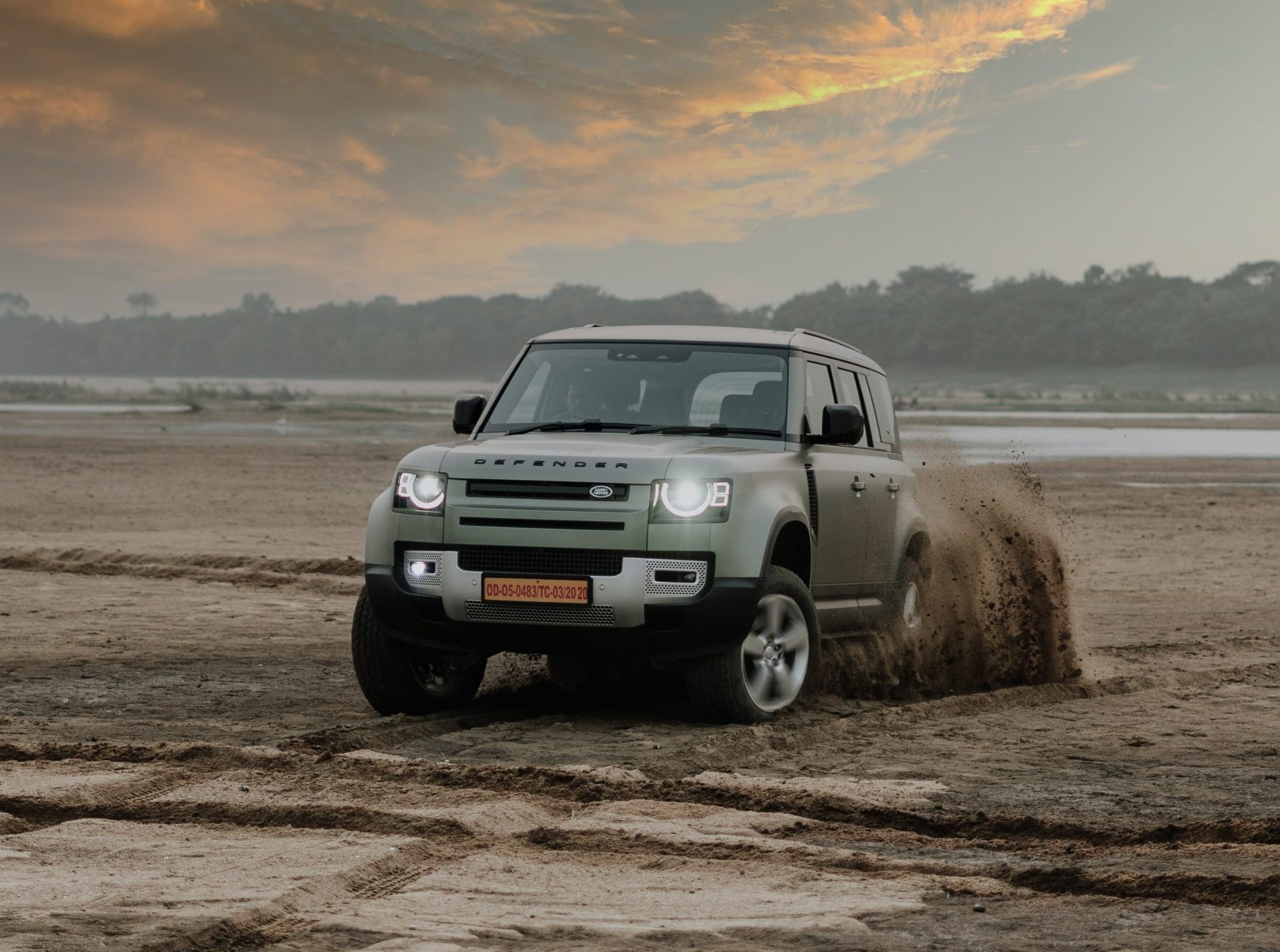 Electrical System
There are several complaints on owner's boards about the 2023 110 SE experiencing complete electrical failure, leaving them stranded.
Others have found the 110 completely powering itself off when the vehicle is sitting at a stop sign.
Worryingly, one driver reports the automatic emergency braking system self-activating for no reason.
Less significant, but still annoying, is that the wireless phone charger often dies and won't work with the iPhone 12.
Thirsty Engine
The bigger Defender 110 engine is notoriously thirsty This means that you will be spending a fortune on fuel if going any distance (especially at today's prices)
Land Rover advertises this gas guzzler drinks an average of around 32 miles per gallon but some diehard Landy users report it to be more like 25 mpg while driving under normal conditions.
Transmission Issues
The Defender is prone to transmission issues. They come in the form of delay shifting, grinding, thrust bearing wear, clashing gears, and slipping gears. The car will also shake at any speed producing whistling-like sounds and burning smells from the engine.
Differential Problems
The Land Rover diesel engines are known to suffer problems with the differential units. The output shaft, front bearings, and gear sets need regular attention for the proper functioning of the vehicle. 
Noisy Sunroof
Lots of owners are complaining about the noise these things make, becoming so noisy, many Landy owners are forced to adjust it.
Rear Lights
A voltage spike can cause a rear taillight assembly to fail. When the assembly fails, the indicators, taillights, and brake lights may not function right, creating a dangerous situation.
Defender 110 owners also report rear taillights to go out when a bright light is shone at them.
Cracked Windshield
The windshield is cracking much more often than it should. Some 2023 110 Landy owners report they are already on their third.
Glass Roof Panel
The opening panel on the glass roof sometimes does not open.
What Is The Most Reliable Defender Engine?
The Land Rover Defender has 3 different engines available with a hybrid due soon. The is a 200Tdi a 300Tdi and a monstrous 5 litre V8 used in their G wagon high end edition models
The 300Tdi engine is considered to be the most reliable Land Rover Defender engine. It is the ideal off-road engine with its low-end torque and high horsepower. It is also economical, meaning that the vehicle's fuel consumption is reduced significantly. In addition, it can be used on a wide range of terrains.
However, it is worth noting that the reliability of a Land Rover Defender will depend on the way it has been maintained and the terrain that it has been used on.
Is a Defender a Good Investment?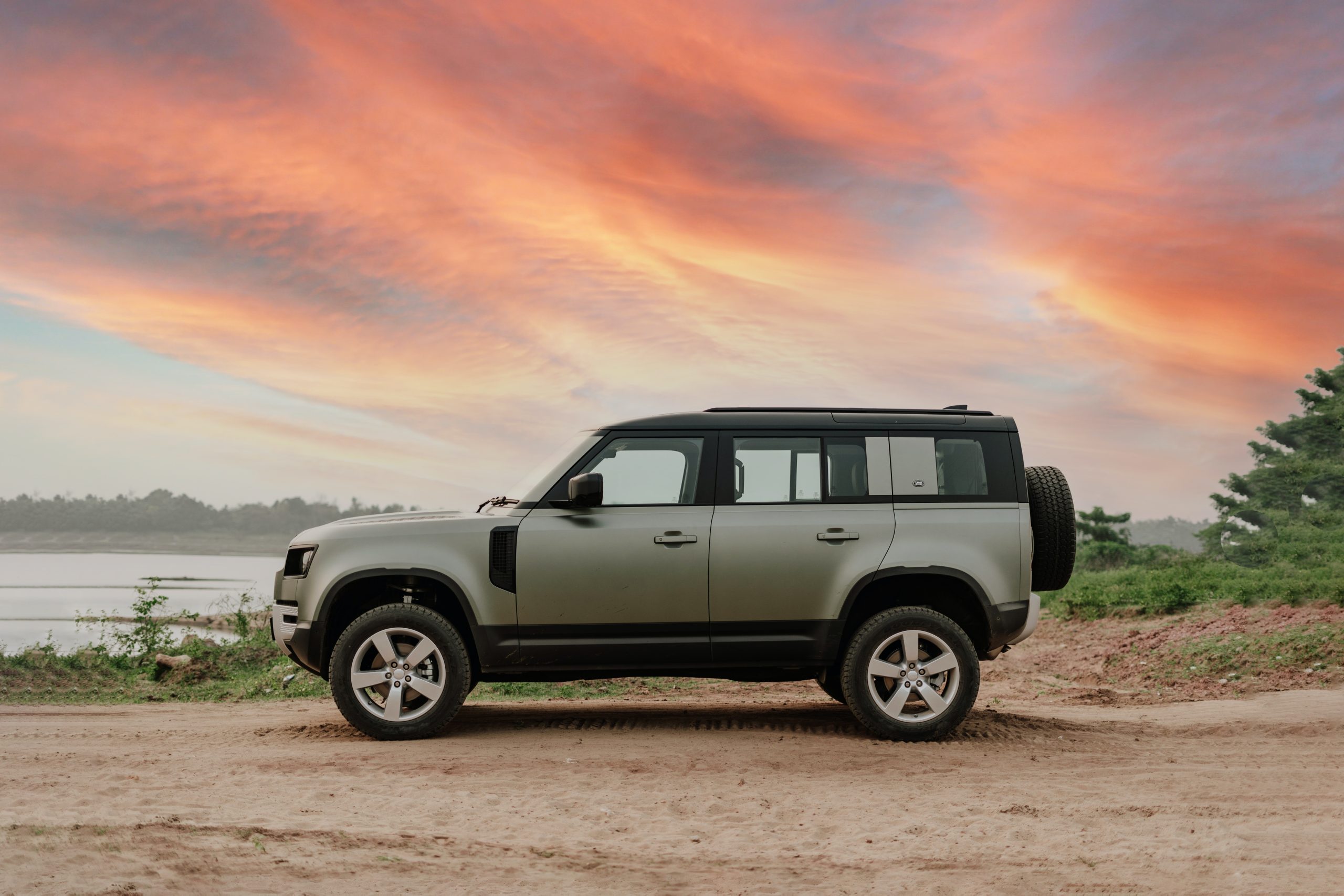 The Defender, whatever the year and model, is a cult British vehicle that should be enjoyed and admired as the piece of art it is, first and foremost. Some models, of course, are much easier on the eye than others. If you happen to make money on it (or even hold its value) while enjoying it is another thing.
Purchasing a Land Rover Defender is going to take a great bite out of anyone's bank balance.
The harsh reality is that new Land Rovers are depreciation queens. They depreciate faster than almost every other car makes. Drive them out of the showroom and see your bank manager cry.
However, buying a used or restored Land Rover is another thing entirely. These classics can be a fantastic investment.
Whether you can put a price on happiness, on the other hand, is another matter. If these make you happy, the new (or nearly new) Land Rover Defenders, depreciation aside, are great SUVs:
All-terrain Prowess
The Land Rover Defender with its good ground clearance and power was made for traversing through harsh environments such as snow, mud, gravel, and rivers. 
Tough and Durable
The Defenders are considered by many to be the longest-lasting vehicle on the market. It is able to perform for over a decade, even under heavy use. This means that you will not have to worry about spending a lot of money to replace this car every few years.
Safety Features
The Land Rover Defenders come with a large number of safety features that make them a great choice for those people who want to use their vehicle as a family car.
The safety features such as Advanced Driver Assistance Systems (ADAS) and range of airbag systems inspire confidence in the drivers that they are safe when driving the Defender.
The Autonomous Emergency Braking feature activates the brakes automatically when the car is closing in on another vehicle. This is a great feature for maintaining safety, especially during high-speed driving, although why you'd want to take this gas guzzler on the motorway is a question you seriously have to ask yourself.
Other safety features like Blind Spot Monitor help the driver be aware of any other vehicle in blind spots so that accidents can be averted. The Lane Assist feature automatically steers you to the centre of your lane if it determines that you are straying from the middle.
It is Versatile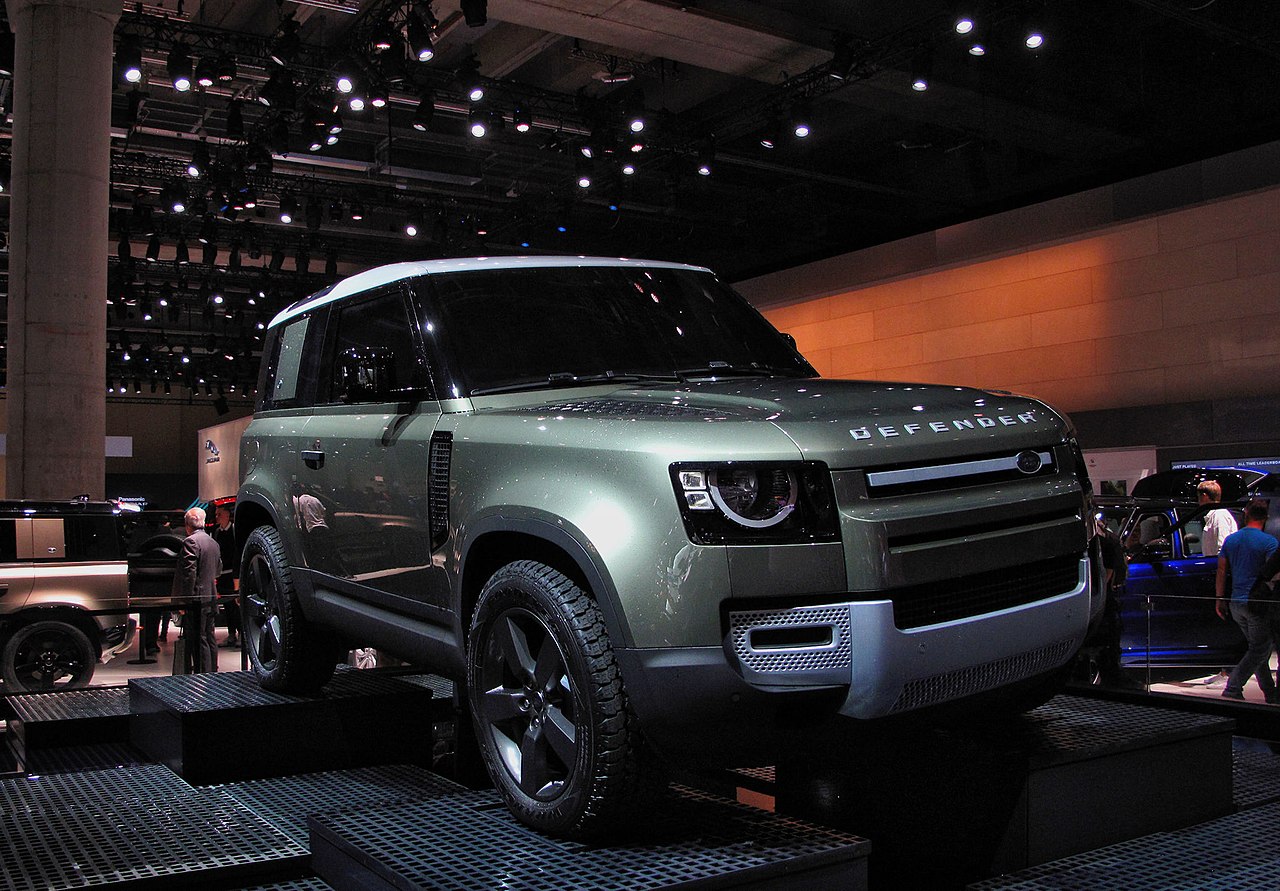 The Land Rover Defender is a Jack of all trades. It is a car that you can use to traverse through the harshest of environments and also as a (short-run) family car. So, if you are looking for a vehicle that will serve different purposes, then the Land Rover Defender is an excellent choice.
Easy to Maintain
Land Rover Defenders are easy to maintain. The onboard diagnostics can be monitored by anyone, even if they are not a professional mechanic. This means that you will have less to worry about when it comes to maintenance. The durability of the engine also means that you will have to spend less money on repairs and replacements.
However, just an oil change on these things are very expensive.
It is Practical
The Land Rover Defender has a large interior space. This makes it an excellent choice for people who have big families or run small businesses. It also has an impressive hauling capability. You can use it to transport heavy equipment, stock or even people.
Conclusion
Land Rover is Cool Britannia defined. Its Defender model is sturdy, versatile, and also reliable for the country-set, although there are some common problems that Landy owners or potential buyers should be aware of, particularly when buying second hand. 
A new Defender, depending on your wants/needs is a good choice of SUV and a used classic Defender can be easy on the eye and also a great investment. If you have experienced your own Land Rover Defender problems, feel free to leave a comment below.