Volkswagen Automotive Group (AG) is one of the largest car manufacturing conglomerates in the world. Headquartered in Wolfsburg, Germany, the company controls an extensive portfolio of car brands.
As of 2021, Volkswagen AG had a 25% market share of the European market, and 6.4% of the global market.
In this article, we will confirm whether several prominent brands are owned by Volkswagen AG or not.
If you are a car enthusiast and enjoy a bit of history you do not want to miss this!
Volkswagen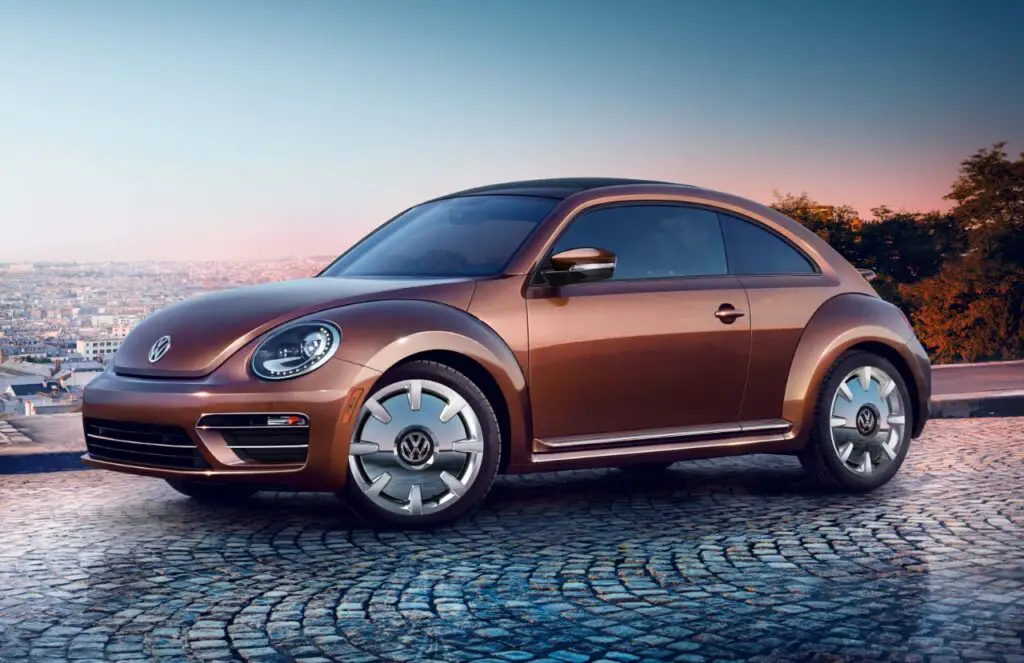 Volkswagen itself is the flagship brand of the Volkswagen AG. The company was established in 1937 by the German Labour Front, a government body controlled by the Nazi Party. Cars were a luxury at the time with only one in 50 Germans in the 1930s. Their goal was to design and mass produce an affordable car. That explains the translation of Volkswagen – "the people's car".
Post World War-II the VW facility in Wolfsburg was in disrepair and under British control. The company was offered to motor companies in the ally states of America, Australia and France – they all rejected the proposition. Ford and the Rootes Group were notable companies to dismiss the potential of the company.
Little did they know Volkswagen would become one of the world forces in car manufacturing!
The British Military Officer, Ivan Hirst oversaw the rebuilding of Volkswagen until 1949. When the British Military government ended in 1949, Heinz Nordhoff, a previous senior manager at Opel, was employed to take charge of the revival. At this point, Volkswagen was reformed as a trust controlled by the West German government.
Volkswagen focused on one model, the "Beetle" for over 10 years. It was a huge success and served as a building block to what Volkswagen has become today.
Is Audi Owned by Volkswagen?
Yes, Audi merged with Volkswagen in 1964. Volkswagen bought a 50% stake from Daimler-Benz (now Mercedes-Benz) in 1964 before acquiring the remaining 50% 18 months later.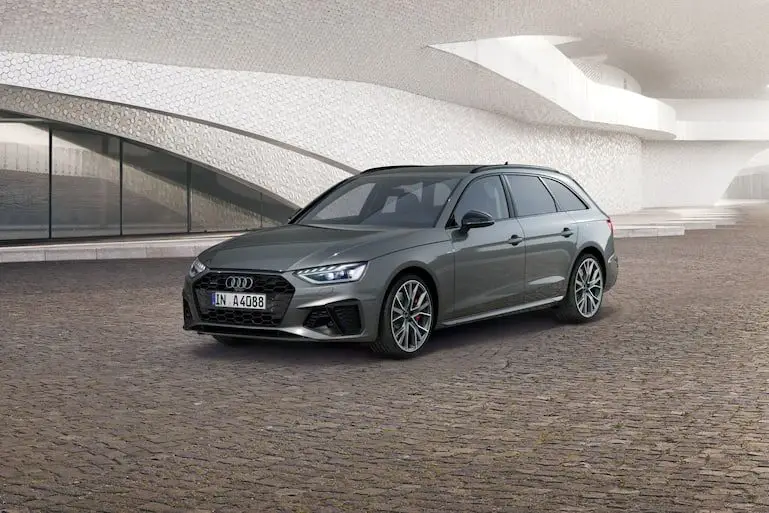 Audi automobilwerke (Audiwerke from 1915) was founded in 1909 by August Horch after he left the Horch car brand that he had founded. Audiwerke was acquire and subsequently merged in 1932 with 3 other car brands,  Horch, DKW, and Wanderer, to form Auto Union. It was as Auto Union that the 4 ring logo emerged – symbolising the 4 merged companies.
Auto Union was then acquired by Volkswagen in 1964. Auto Union was then merged with NSU Motorenwrke, and during this relaunch under Volkswagen ownership the Audi brand name was resurrected.
Recognized for its luxury and performance-oriented vehicles, Audi has established a strong presence in the premium segment. Audi's ever popular models combine cutting-edge technology, elegant design, and sporty driving dynamics.
Is SEAT Owned by Volkswagen?
Yes, SEAT was acquired by Volkswagen in 1986 and is now held as a wholly owned subsidiary.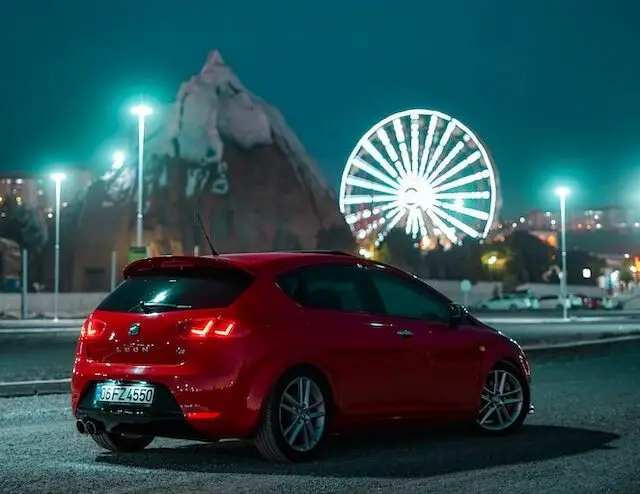 SEAT, a Spanish car manufacturer, has a rich history that extends back to its founding in 1950.
SEAT was initially set up as a partnership between a Spanish government owned firm, FIAT and a group of Spanish private banks.
SEAT quickly became the largest car supplier in Spain and played a pivotal role in the development of Spain's automotive industry. The company produced popular models and expanded its presence in the European market. However, financial difficulties and increasing competition led to SEAT's acquisition by the Volkswagen AG group in 1986.
Under Volkswagen's ownership, SEAT underwent a remarkable transformation. The brand's product lineup was revitalized, incorporating Volkswagen's technological advancements and design expertise. This partnership allowed SEAT to introduce new models that combined Spanish flair with German engineering. Today, SEAT offers a diverse range of vehicles, including compact cars, sedans, and SUVs, known for their sporty styling, innovative features, and value-for-money proposition. The acquisition by Volkswagen AG has enabled SEAT to thrive as a dynamic and successful brand, contributing to the group's global success.
Is Cupra Owned by Volkswagen?
Yes. Cupra, a sub-brand of SEAT, was officially established as a separate entity in 2018. SEAT is wholly owned by Volkswagen AG.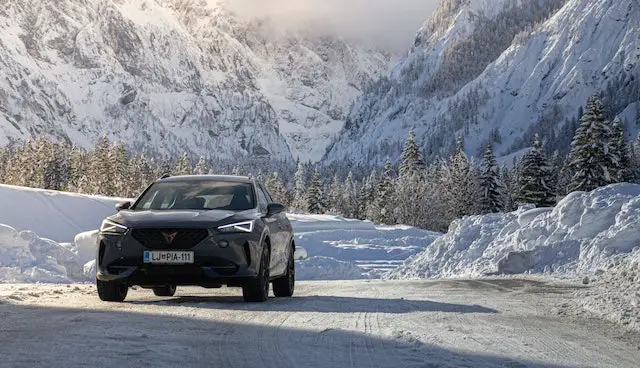 It evolved from SEAT's performance division, which had been producing sporty versions of SEAT models since 1996. The name Cupra is derived from "Cup Racing".
With Cupra, SEAT aimed to create a distinct brand identity focused on high-performance vehicles, combining dynamic design, advanced technologies, and exhilarating driving experiences. Cupra's lineup includes powerful models like the Cupra Leon and Cupra Formentor, catering to enthusiasts seeking a blend of sportiness and practicality.
Is Škoda Owned by Volkswagen?
Yes, Skoda has been wholly owned by Volkswagen AG since 2000. Volkswagen acquired an initial stake of circa 30% in 1991.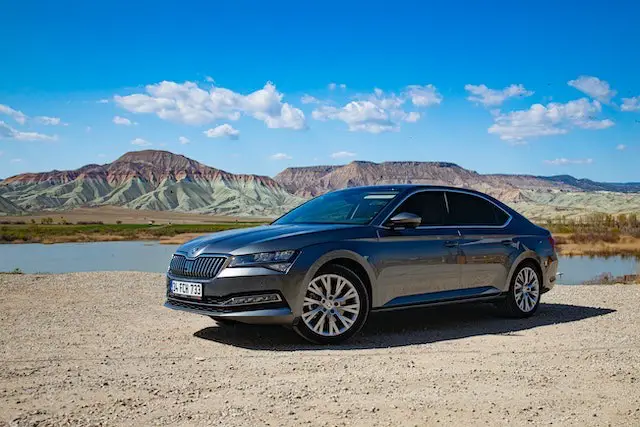 Škoda, a Czech car manufacturer, has a storied history that dates back to the founding of Laurin & Klement in 1895.
Laurin & Klement started out as a bicycle repair shop, before becoming one of the first companies in the world to manufacture motorcycles. They were manufacturing cars by 1905.
Laurin & Klement ran into financial problems in 1925 & were subsequently acquired by Škoda Works.
Before being acquired by the Volkswagen AG group in 1991, Škoda faced various challenges, including technological limitations compared to their competitors and a tarnished reputation.
However, after the acquisition, Škoda experienced a remarkable turnaround. Volkswagen's investment and expertise helped revitalize the brand, introducing modern technologies, improving quality, and expanding the product lineup. Škoda cars gained a reputation for their reliability, spaciousness, and excellent value for money.
Today, Škoda is a prominent global brand, offering a range of innovative and well-regarded vehicles that reflect Czech craftsmanship and Volkswagen's influence.
Is Porsche Owned by Volkswagen?
Yes, Volkswagen wholly owns the car brand Porsche. However, Porsche SE, an investment vehicle / holding company for the Porsche family owns circa 50% of Volkswagen.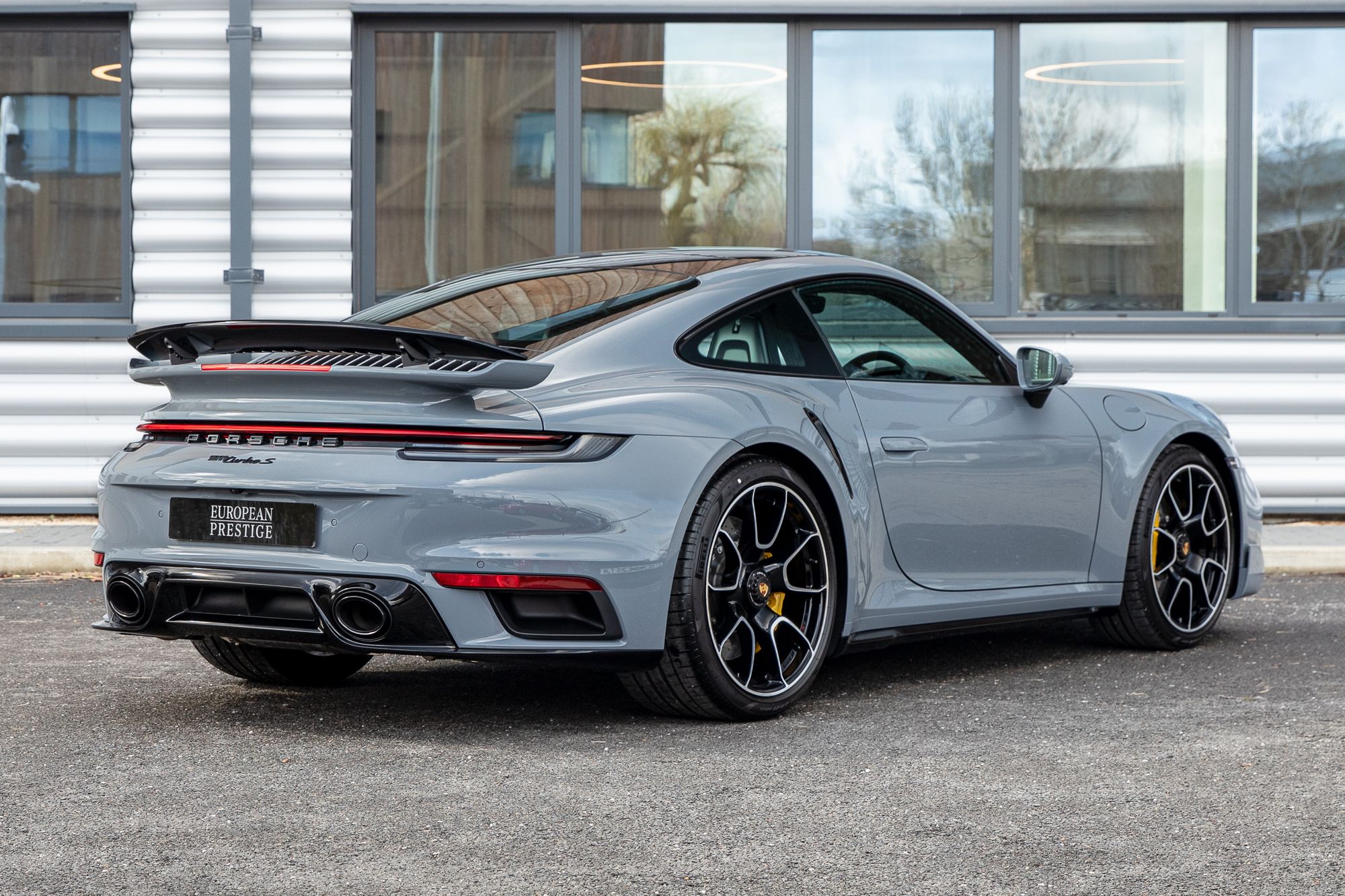 The iconic German manufacturer, has a rich history that dates back to its founding in 1931 by Ferdinand Porsche.
Ferdinand Porsche played a major part in the design of many automobiles including the VW Beetle and auto union racing cars.
However, the first production Porsche using the brand name was the Porsche 356.
Porsche has had much success in racing, rallies and car sales. The Porsche 911 was voted 5th in the car of the century awards in 1999.
Porsche has had a complex ownership structure with many changes over the years. Volkswagen acquired all remaining shares from Porsche in circa 2012, and so owned 100% of the company. In exchange the Porsche family holding company acquired approximately 30% of Volkswagen AG.
In 2022, Porsche AG became a publicly traded company. Meanwhile, the Porsche family holding company increased their shares in Volkswagen AG to circa 53%.
Porsche benefits from the shared resources and expertise. The collaboration allowed Porsche to leverage Volkswagen's technological advancements and global reach. The brand continued to innovate and expand its lineup, introducing models like the Porsche Panamera and Porsche Macan.
Today, Porsche remains an independent brand within the Volkswagen AG group, embodying the spirit of exhilarating driving experiences, impeccable craftsmanship, and timeless design. The restructuring has further strengthened Porsche's position as a preeminent name in the automotive industry, blending its distinctive heritage with the group's resources to create exceptional sports cars that captivate enthusiasts worldwide.
Is Bentley Owned by Volkswagen?
Yes, Bentley, founded in 1919 by W. O. Bentley, was acquired by Volkswagen AG in 1998 for £430 million.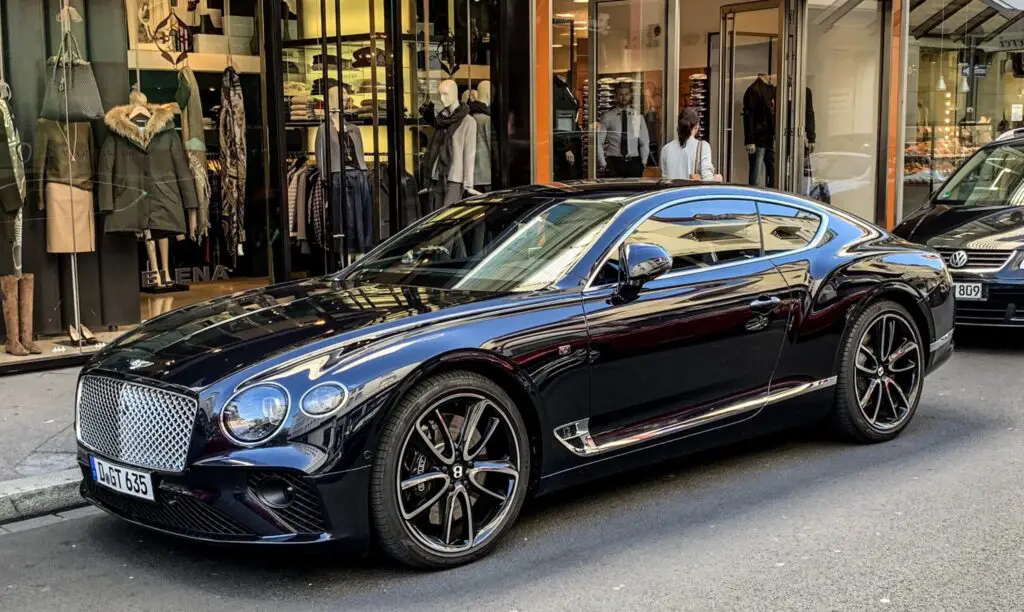 Renowned for its handcrafted interiors, meticulous attention to detail, and powerful engines, Bentley produces some of the most luxurious and exclusive vehicles in the world. The Bentley Continental GT and Bentley Flying Spur exemplify the brand's commitment to elegance and opulence.
Is Lamborghini Owned by Volkswagen?
Yes, Lamborghini is owned by Volkswagen AG since it's acquisition in 1998 for $110 million.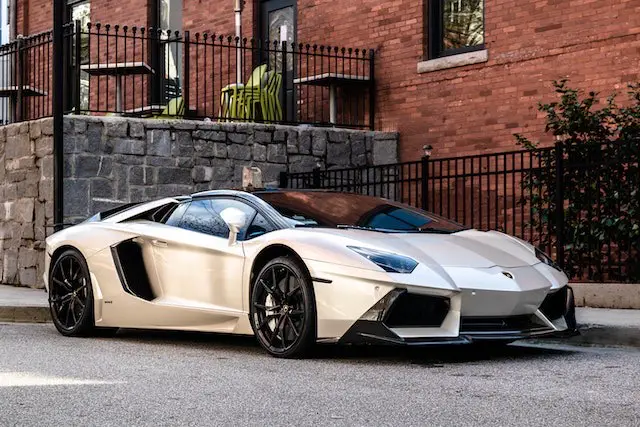 The Italian sports car brand was founded in 1963 by Ferruccio Lamborghini, with the goal of rivalling Ferrari.
Known for their striking designs and breathtaking performance, Lamborghini's vehicles are the epitome of automotive passion and engineering excellence. Models such as the Huracán and Aventador continue to captivate enthusiasts worldwide.
Volkswagen AG received an unsolicited bid of $9.6 million for Lamborghini in 2021, demonstrating the growth of the brand under Volkswagen stewardship.
Is Bugatti Owned by Volkswagen?
Yes, Volkswagen own Porsche who own 45% of Bugatti.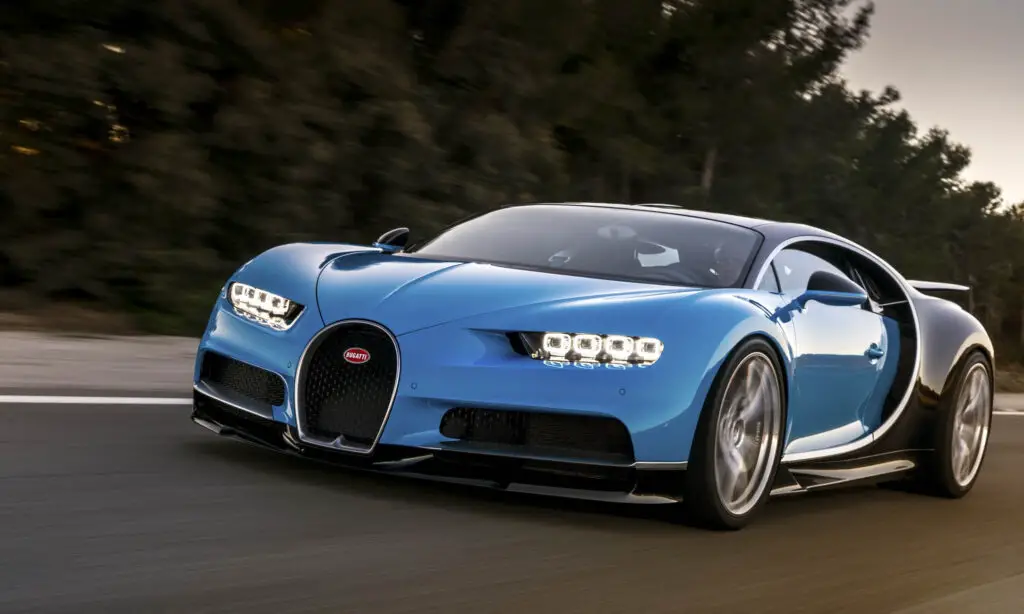 In 2021, Rimac acquired a 55% stake in Bugatti as part of a joint venture with Porsche who own 45%. As Volkswagen AG wholly own Porsche AG, Volkswagen control 45% of the Bugatti joint venture.
Bugatti, founded in 1909 by Ettore Bugatti, is a French manufacturer of ultra-luxury sports cars. Bugatti was acquired by Volkswagen AG in 1998. The brand is synonymous with unparalleled speed and exclusivity. The Bugatti Chiron, with its extraordinary performance and craftsmanship, represents the pinnacle of automotive engineering.
Is Ducati Owned by Volkswagen?
Yes. Ducati has been owned by Lamborghini since 2012. Lamborghini is a subsidiary of Audi who are fully owned by Volkswagen AG.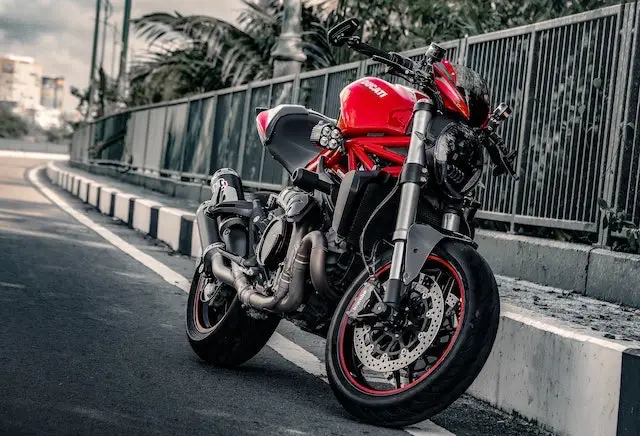 Ducati was stablished in 1926 by Antonio Cavalieri Ducati and his three sons. They initially produced electronic components before venturing into motorcycles. Known for their powerful engines and stylish designs, Ducati bikes have achieved numerous racing victories and gained a loyal following over the years. Ducati continues to push the boundaries of performance and craftsmanship with a wide range of motorcycles to choose from.
Conclusion
These car brands, with their unique histories and contributions to the automotive industry, showcase the breadth and depth of Volkswagen AG's portfolio. Together, they form a formidable force on the world car manufacturing stage.