The Vauxhall Mokka has become a very popular small SUV here in the UK ever since its release in 2012. Under the bonnet, many Mokka models utilise a 1.4 litre turbocharged petrol engine. This powertrain offers a good blend of power and efficiency. However, some owners of the Mokka 1.4 turbo have experienced frustrating Vauxhall Mokka 1.4 turbo problems which we will analyse in this blog.
If you're looking for advice on problems with your Mokka 1.6 CDTi, then we have you covered in a separate article. >> Vauxhall Mokka 1.6 CDTi Engine Problems <<
Back to the Turbo, I have seen a pattern of common turbo issues with the Mokka 1.4 litre engine. In this blog, I'll describe the typical turbo faults, explain what causes them, and suggest repair solutions for affected owners.
Common Vauxhall Mokka 1.4 Turbo Problems
Here are the most prevalent turbo-related problems reported in the Vauxhall Mokka 1.4:
Complete Turbo Failure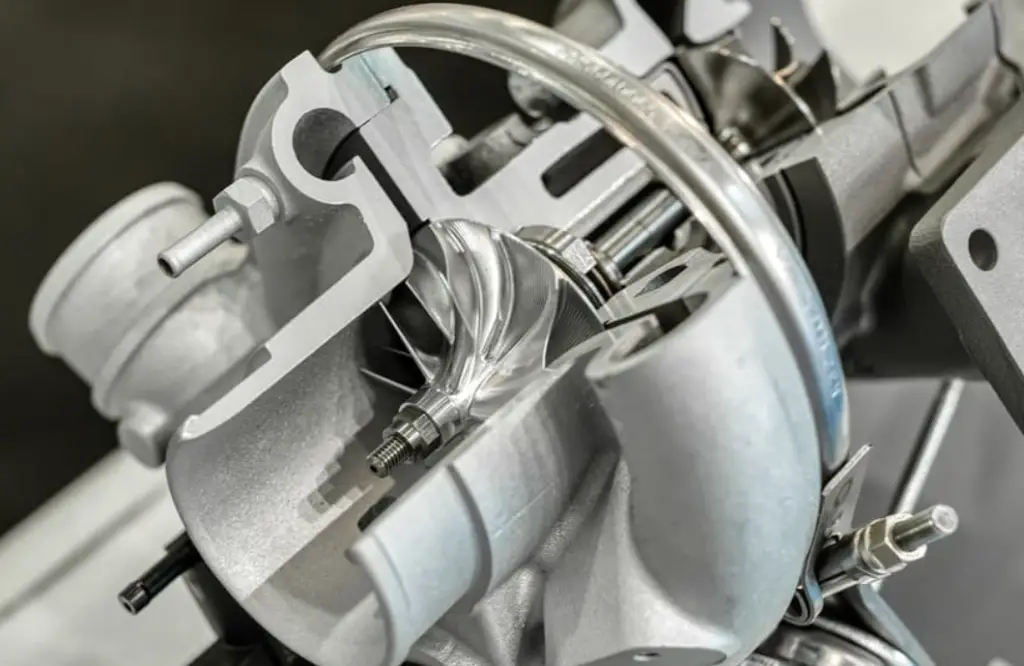 Some owners have experienced catastrophic failure of the turbo unit itself. This total turbo breakdown has several tell-tale symptoms:
Noticeable loss of engine power – The car will feel significantly slower and struggle to get up to speed
Loud noises from the engine – Screeching, rattling or banging coming from the turbo area indicates major issues
Thick black smoke from the exhaust – The smoke has a sooty, oily texture indicating unburnt fuel
Oil leaks around the turbo housing – Broken oil seals lead to external oil leaks
Check engine light illuminated – Error codes related to turbo speed and boost pressure
Excessive turbo shaft play – The shaft spins loosely with a lot of side-to-side movement
Damaged turbo housing – Cracks, holes or damage in the turbo housing
Failed internal turbo components – The compressor and turbine wheels are damaged or move too much.
Binding/stiff turbo movement – The turbo does not spin freely when engine revs increase.
When a turbocharger fails this badly, the only option is to replace the whole turbocharger. Trying to fix or rebuild the current turbocharger will not work. It is also important to determine what caused the problem in the first place, otherwise the new turbocharger may break down too quickly.
Turbo Lag
Turbo lag refers to a delay in power delivery as the turbocharger spins up to speed. This issue is commonly experienced by Vauxhall Mokka 1.4 drivers.
Turbo lag happens because it takes time for the turbo to spin fast enough to produce boost pressure. But too much lag shows some problems:
Sticking turbo blades reduce response.
Faulty controls slow blade movement.
Blocked air and oil pipes make the turbo spin slowly.
Broken sensors give the wrong information to the computer.
Signs of too much turbo lag are:
Delayed speeding up.
Lag is most noticeable from low engine speeds.
Makes the car feel slow at low speeds.
Power comes on suddenly after a delay.
These issues should be found and fixed to cure too much turbo lag in a 1.4 Mokka. The car should speed up smoothly with little lag.
Rattling Noise from Turbo
A metallic rattling noise coming from the turbocharger of the Vauxhall Mokka 1.4 turbo is a common issue. This rattling sound typically gets louder as the engine's revolutions per minute increases. The source of the noise is usually damaged or worn bearings in the turbocharger.
Possible causes of rattling turbocharger noises:
Worn shaft bearings in the turbocharger
Damaged thrust bearings
Too much shaft play allowing contact
Not enough oil reaching the bearings
Broken parts inside that reduce noise
Signs of a rattling turbocharger:
A metallic rattling or tinking sound
The noise gets louder when the engine goes faster
Little or no oil around the bearings
The shaft moves too much from side to side
Rattling sounds from the turbocharger mean the bearings are worn out and need replacing. Catching the problem early prevents the turbocharger shaft from seizing up completely.
Check Engine Light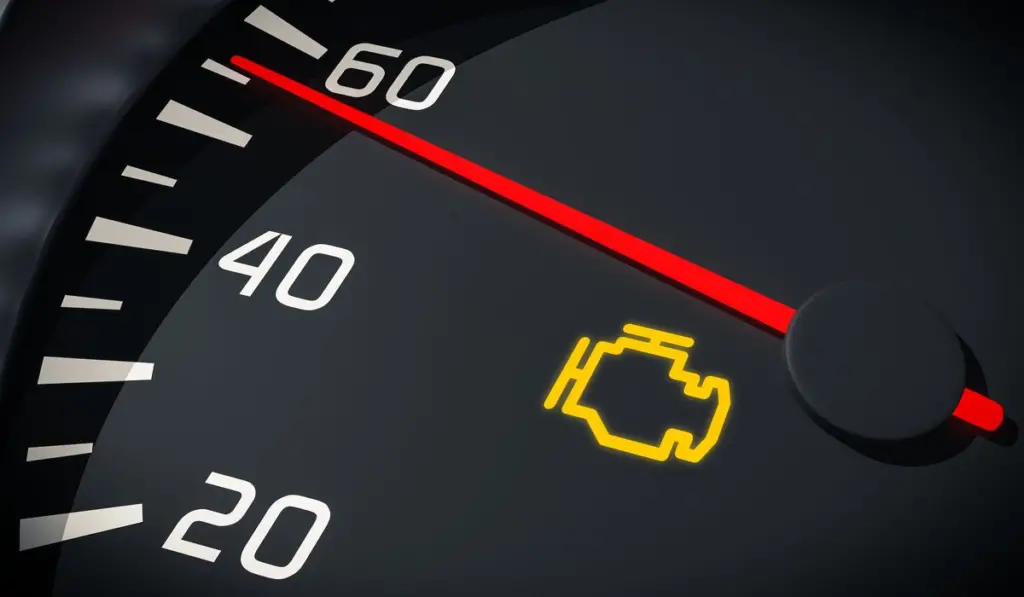 The engine management light coming on in the Vauxhall Mokka 1.4 turbo can sometimes point to issues with the turbo system.
The ECU finds problems using error codes that show faults in the turbo. Common codes are::
P0299 – Not enough boost
P0234 – Too much boost
P0015 – Turbo speed sensor fault
P0030 – Air intake temperature sensor fault
P0060 – Air flow sensor fault
Reasons for turbo warning lights:
Faulty sensors giving wrong readings
Physical turbo faults changing boost
Blocked air intake pipe reducing air flow
Stuck wastegate valve unable to control boost
If the check engine light comes on, the codes should be checked quickly to find the exact problem. Ignoring the warning light can lead to more turbo damage from continued driving.
These turbo fault codes are very common in Mokka 1.4 engines from my experience. Early diagnosis is key to avoiding big repair costs later.
So, these are some of the most common turbo faults affecting Mokka 1.4 engines. Spotting them early is vital to steering clear of pricey repairs down the road. But what actually leads to these turbo issues?
Root Causes of the Mokka 1.4 Turbo Issues
Through analysis of faulty turbo units from customer vehicles, I've identified a few common reasons for the turbo failures:
Manufacturing Defects
Some turbo problems come down to differences in how well the parts are made. When making the parts, changes can happen with the metals, how precisely the parts are shaped, how the parts are put together, and checking that the parts are good enough quality. This means some turbo units leave the factory unable to last as long. Signs of manufacturing issues include:
Dirt or debris trapped in new turbos leading to fast bearing wear
Unbalanced compressor and turbine wheels causing vibration
Low quality metals leading to early cracking under heat
Poor shaping resulting in too much shaft play from the start
Assembly errors resulting in misaligned parts and fast failure
These manufacturing differences mean quality control is key. Some turbo suppliers have more defects than others. Using a reputable aftermarket turbo maker can help avoid these problems.
Faulty Wastegate Actuator
The wastegate actuator is a key part that controls how much exhaust gas goes around the turbo. Faulty wastegate actuators are common in the Mokka 1.4 turbo.
You may notice:
Slow turbo response
Too much boost which is dangerous
No boost at all
The actuator sticking open or closed
The actuators can break because of how they're built, cheap parts that crack easily, built-up carbon, or loss of vacuum. New actuators often fail quickly again. An upgraded billet alloy wastegate actuator is a good upgrade to prevent more failures.
Carbon Build Up
As a vehicle is driven, carbon deposits gradually build up on the intake valves, ports and turbocharger inlet. This increasingly restricts the airflow through the system. The build up of carbon forces the turbocharger to work harder to produce the desired boost pressure. This can contribute to:
Turbo lag as the carbon hinders the flow to the compressor
Early failure of the turbocharger from excessive load
Damage to the compressor wheel from breaking carbon fragments
Regular cleaning of the intake is essential. Using a quality fuel system cleaner regularly can also help decrease carbon build up. Detecting it early avoids putting too much load on the turbocharger.
Repairing and Preventing 1.4 Turbo Faults
Here are my top recommendations to fix and avoid recurring turbo trouble with the Vauxhall Mokka 1.4 engine:
Turbo Replacement
Once a turbocharger has completely malfunctioned or the bearings are excessively worn, replacement is the sole repair option. However, be certain to fix any underlying issues first or the new turbocharger may fail prematurely as well. Signs of replacement include:
Visible shaft play or housing damage
Binding or locked up turbocharger
Excessive noise from failed bearings
Severe loss of performance
On the Vauxhall Mokka 1.4, the turbocharger is readily accessible which makes replacement fairly straightforward. Utilise a quality aftermarket turbocharger from a reputable supplier for longevity. Avoid cheap copy turbochargers that can have defects.
Intake Cleaning
It is crucial to regularly clean intake valves, ports, and the turbo inlet to prevent carbon buildup. The methods experts recommend include:
Using strong chemical intake cleaners.
Manually scraping away excess deposits.
Professionally walnut shell blasting for a deep clean.
This improves airflow to the turbo's compressor and stops carbon particles from damaging the wheel.
Upgrade the Diverter Valve
The standard diverter valve often leaks boost pressure between gear changes which adds to turbo lag. Upgrading to an aftermarket valve such as:
A heavy duty polyurethane valve.
A billet alloy piston-type valve.
A larger diameter valve.
These valve types hold boost pressure better for faster acceleration response. Make sure it suits the target boost level.
Improve Oil Supply
Keeping clean oil flowing is vital for turbo bearing life. Recommendations are:
Switching to high quality synthetic turbo oil.
More frequent oil changes.
Adding an oil catch can reduce vapour intake.
Installing a turbo oil feed line modification.
This combats accelerated bearing wear to prevent premature failure.
Conclusion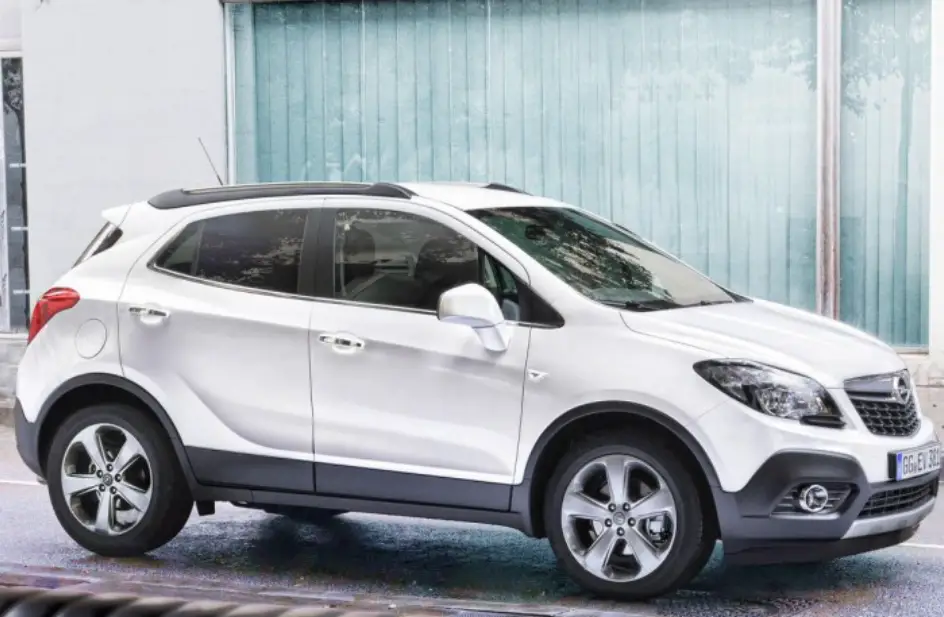 In my experience, the most common Vauxhall Mokka 1.4 turbo problems are: the turbo breaks down completely, loud rattling from worn bearings, delayed power from 'turbo lag', and engine warning lights showing sensor problems.
I've found that some were poorly built, carbon build-up blocked air flow, stuck or leaky wastegates couldn't control boost, lack of oil damaged bearings quickly, and faulty sensors gave wrong data to the car's computer.
The good news is replacing damaged parts with quality ones, cleaning intakes regularly to avoid carbon build-up, upgrading weak diverter valves that tend to leak, improving oil lines and changing oil often, and reprogramming the car's computer and replacing bad sensors can permanently fix most turbo faults.
The key is finding the real problem and the right solution. Temporary fixes usually don't last. Fixing the root cause allows most Mokka 1.4 turbos to work properly again.
We also have an article on general Vauxhall 1.4 Turbo issues you may be interested in:
>> Vauxhall 1.4 Turbo Engine Problems <<
FAQs
What are the most common Vauxhall Mokka 1.4 Turbo Problems?
The most common problems with the Vauxhall Mokka 1.4 Turbo are turbo failure, lack of power, turbo lag, using too much oil, noisy turbo, black smoke from the exhaust, and the engine warning light coming on.
Why does my Vauxhall Mokka 1.4 Turbo lack power?
Your Vauxhall Mokka 1.4 Turbo can lack power if the turbo is faulty, like if the exhaust doesn't flow well or the wastegate is broken. Other issues could be carbon build-up in the intake valves or problems with the ECU or sensors.
What causes turbo lag in a Vauxhall Mokka 1.4 Turbo?
Turbo lag in a Vauxhall Mokka 1.4 Turbo can happen if the turbo, wastegate or intercooler are damaged or faulty. Incorrect ECU tuning or sensor issues can also cause turbo lag.
How does intercooler failure affect the Vauxhall Mokka 1.4 Turbo?
The intercooler lowers the temperature of the air going into the engine. If it fails or leaks, it can cause problems like turbo lag, high emissions and lack of power.
Why does the engine warning light come on in my Vauxhall Mokka 1.4 Turbo?
The warning light probably means there's a potential issue with the turbo or related parts. It's best to have a mechanic check the Mokka right away if the light comes on.
Can ECU tuning improve the Vauxhall Mokka 1.4 Turbo's performance?
Yes, professional ECU tuning can optimise performance and possibly fix some turbo problems like turbo lag or wastegate issues. However, ECU tuning must be done properly by a reputable mechanic to avoid damaging the engine control system.