The Vauxhall Antara is a compact crossover SUV manufactured between 2006 and 2018. Based on the same platform as the Chevrolet Captiva, the Antara was designed to be a versatile family car, available with five seats.
While the Antara has admirable qualities, like any vehicle, it can have some common mechanical and electrical issues. In this article, we will discuss the most reported Vauxhall Antara problems and provide advice to fix or prevent them.
Whether you own an Antara or are thinking of buying one, knowing these trouble areas can help save time, money, and annoyance in the future.
Model Overview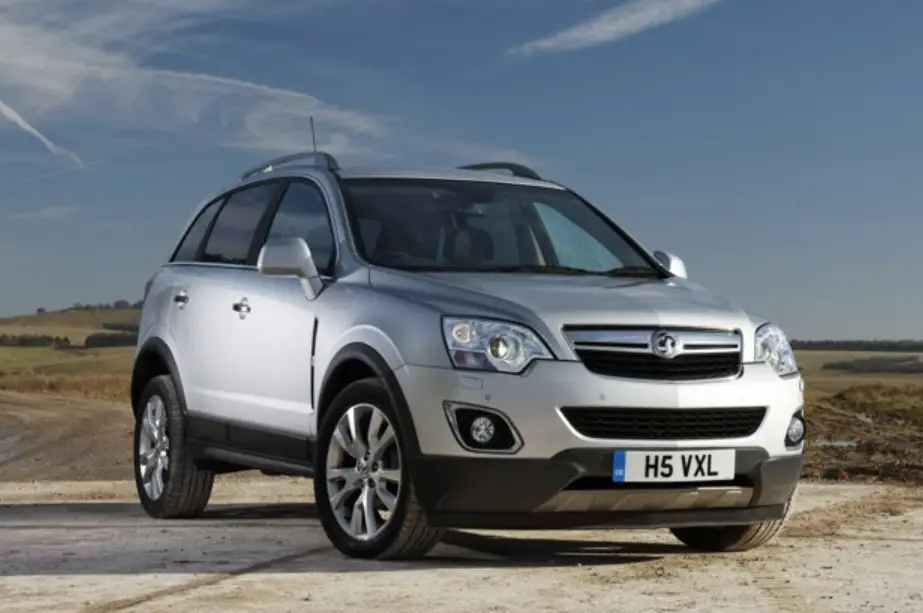 Vauxhall updated the Antara's styling inside and out in 2010. They also changed the engines, removing the 3.2-litre V6 petrol engine for a smaller 2.2-litre direct injection petrol engine. This updated Antara stayed in production until Vauxhall discontinued the Antara in 2018. There was also a 2.0-litre turbo diesel option
While the Antara was not Vauxhall's most popular model, many owners appreciated how versatile, spacious and comfortable it was. Some versions even had four-wheel drive. However, the Antara was also known for having more mechanical problems than similar models.
Common Vauxhall Antara Problems
Based on owner reports, dealer service records, and industry sources, we've identified the most common issues experienced with the Antara across all model year production. Here's an overview of the problem areas current and prospective owners should be aware of:
Engine Problems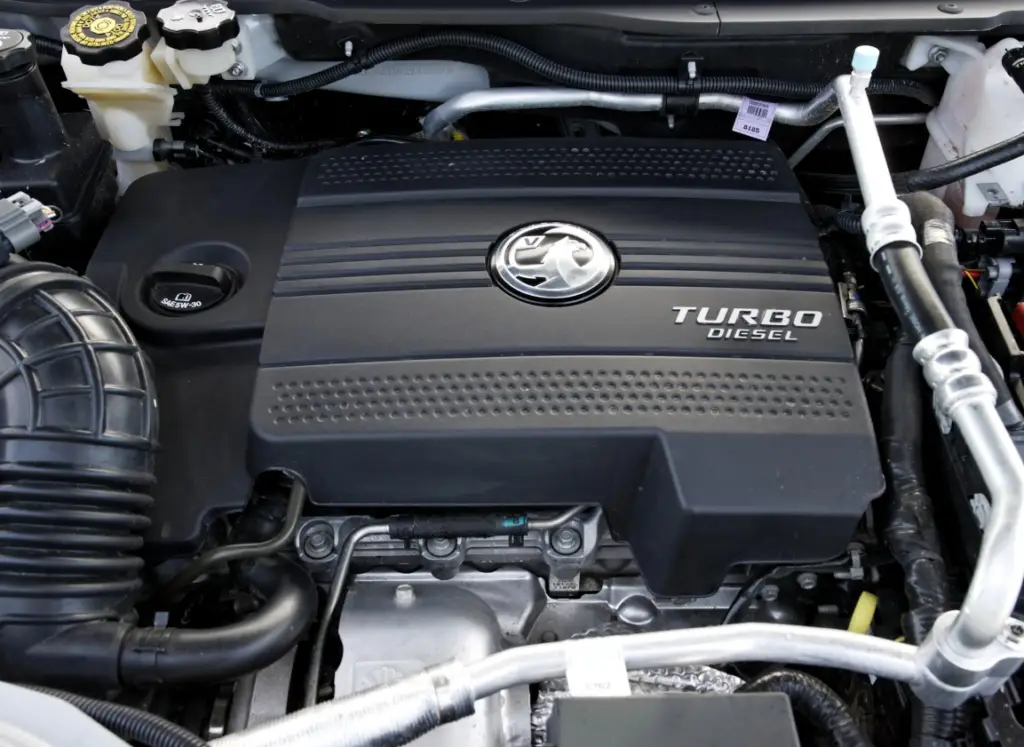 The engine causes problems for some Antara drivers. Here are the main engine faults:
Vauxhall Antara 2.2 CDTi Engine Problems
Common problems from the 2.2 litre diesel engine are timing chain failure, turbo failure, and burning too much oil leading to low pressure. You may notice loud rattling noises from the engine, a lack of power accelerating, and warning lights on the dashboard. Fixing it requires checking the engine and replacing the damaged timing chain parts and turbocharger which can cost a lot.
Vauxhall Antara Injector Problems
Faulty or clogged fuel injectors can make the engine run poorly or use more diesel. Common symptoms are a lack of power accelerating, uneven idle, higher fuel usage and black smoke from the exhaust. Replacing injectors can be a pricey job when factoring in parts parts and labour. Using top grade diesel and regular servicing helps prevent issues.
Vauxhall Antara Starter Motor Problems
Trouble starting the engine, long cranking time and not starting especially when hot shows the starter is failing. Extreme engine heat and high electrical draw damage starter motors over time. Replacement starters or solenoids cost around £500 to supply and fit.
Suspension Problems
The Antara's suspension also has known issue. Here are details on the most reported suspension faults:
Worn Ball Joints: If the front wheels move excessively when lifted or there are loud noises when driving over bumps, the ball joints likely need replacement. Worn ball joints can cause the steering to wander or become loose, impacting handling. Ball joints should be inspected regularly and replaced in pairs when they surpass the specifications.
Faulty Air Suspension: Models with air suspension can have air compressor failure or air spring leaks. Warning lights, uneven ride height, or air sounds indicate air suspension trouble. Components like compressors and air struts are very expensive. Labour costs can make air suspension repairs too costly for older models.
Transmission Difficulties
Like with many SUVs, the automatic transmissions in the Antara have proven problematic:
Vauxhall Antara Automatic Gearbox Problems
Drivers report problems such as the gears slipping when accelerating, rough gear changes, and warning lights flashing to show faults with the automatic gearbox. Low fluid levels, damaged solenoids, or worn internal parts are often to blame. Rebuilding or replacing the transmission is usually needed, at a high cost.
Vauxhall Antara Transfer Box Problems
On all-wheel-drive models, leaks, noisy performance, and difficulty changing between modes indicate transfer box problems. Seals drying out and internal damage means rebuilding or replacing the transfer box is needed when issues arise. This is a complicated and pricey repair.
Vauxhall Antara Electrical System Problems
Electrical faults have also troubled Antara's reliability:
Instrument Cluster Failure: Partial or complete failure of the instrument panel and warning lights is a common complaint. This disables important driver displays leading to unsafe conditions. It is best to get this checked out by an auto electrician or mechanic. There may be a cheap fix. If the instrument panel needs a full replacement, this will be an expensive job.
Power Window/Lock Problems: Power windows and door locks randomly or completely failing is usually due to switch and motor faults. Time-consuming testing and replacement of the faulty parts is required.
Battery Drain: Constant current draw that steadily drains the battery is another headache. Finding and repairing the shorted system responsible, such as a faulty alternator, solves frequent flat battery occurrences.
Vauxhall Antara Turbo Problems
The Vauxhall Antara has been known to experience issues with its turbocharger system. The turbocharger compresses the air entering the engine so more oxygen is available to burn the fuel. This allows the engine to produce more power.
On the Antara, the turbocharger can fail prematurely, often between 50,000 to 100,000 miles. Warning signs include lack of power, strange noises from the engine, and the 'check engine' light coming on. Diagnosing the problem requires connecting the car to a diagnostic machine. This will scan the engine and detect any fault codes, which indicate issues with the turbocharger.
Read our article for the best diagnostic scanners for 2023:
>> Best OBD-II Scanners for 2023 <<
Replacing a failed turbocharger is an expensive repair. The turbocharger itself costs around £500-£1,000. Fitting a reconditioned turbocharger with a warranty is a more affordable option at around £800 to £1,500.
To help prevent turbo failure, it is important to service the Antara regularly according to the schedule in the owner's manual. The oil and oil filter must be changed on time to prevent build-up of sludge that can block oil passages to the turbo. Driving carefully while the engine is warming up and cooling down also helps the turbo last longer. With proper maintenance and care, the turbo on an Antara can often last well beyond 100,000 miles before needing replacement.
What are Vauxhall Antara Gearbox Problems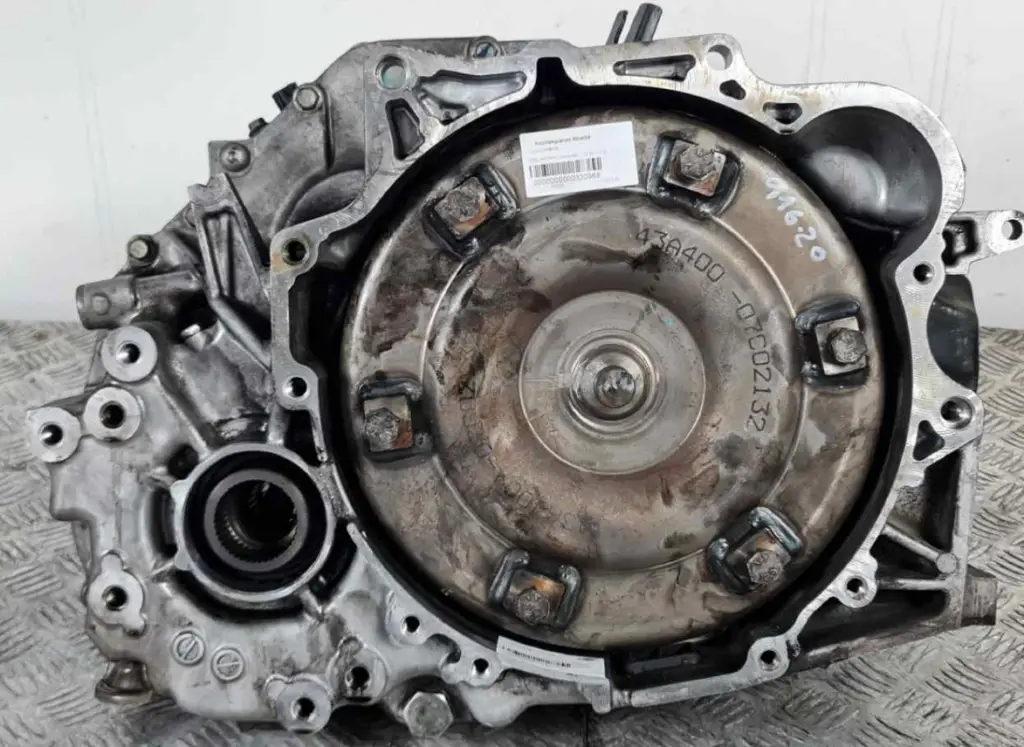 Some models of the Antara have experienced issues with the gearbox. The most common problems are difficulty changing gears, the gearbox making unusual noises, or the gearbox warning light coming on.
Two major problems can develop. The first is issues with the gearbox valve body, which controls the gear changes. Faulty solenoids or worn components in the valve body can cause rough gear changes, gears slipping, or the gearbox getting stuck in one gear.
The second problem is worn clutches inside the gearbox. The Antara has multiple clutches that engage and disengage different gears. Over time, these clutches can wear out, leading to slipping gears, vibration, and loss of drive. Gearbox oil contamination can speed up clutch wear.
If you experience gearbox problems in your Antara, the best solution is to have the vehicle checked by a Vauxhall dealer or automatic transmission specialist. They can connect a diagnostic tool to read fault codes and assess the condition of the gearbox. Gearbox repairs or replacement can be expensive.
With regular servicing and oil changes, the Antara's gearbox can be reliable for high mileage. But as with any gearbox, problems can develop over time and with increased use. It's a good idea to be aware of the signs of potential gearbox issues. Catching problems early may allow for a repair rather than a more costly replacement.
How to Prevent Common Vauxhall Antara Problems
While the Antara has shown some weaknesses, drivers can help decrease the chance of issues by properly maintaining their vehicle and fixing problems straight away. Here are some tips:
Follow the recommended service schedule in your owner's handbook: Don't skip oil changes, fluid flushes, checks, etc. Stick to the intervals suggested by Vauxhall.
Use high-quality replacement parts: Choose original or reputable aftermarket replacement parts when repairs are needed. Don't go cheap on important parts like timing chains, sensors, alternators, etc.
Fix any problems early: Don't ignore warning signs of possible failure. Strange noises, leaks, warning lights etc. should be checked and repaired quickly before leading to bigger breakdowns.
Consider an extended warranty: Since repairs can cost a lot, an extended warranty can give you peace of mind and help cut down high out-of-pocket costs for covered repairs.
What to Consider When Buying a Used Vauxhall Antara
When considering a used Vauxhall Antara, thoroughly check it for signs of current or impending problems. Carefully test drive the vehicle and watch for these warnings:
Engine sounds or shaking could mean issues with the timing chain, turbocharger, fuel injectors or other engine parts.
Slow gear changes or hard shifts suggest a worn gearbox needing repair.
Uneven ride height or air suspension noises suggest a faulty air suspension system.
Electrical issues or warning lights indicate possible problems with the instrument cluster or wiring.
Leaks underneath could be from the gearbox, transfer box or engine.
A check by a trusted mechanic is highly recommended to spot any issues needing fixing on a used Antara before buying. Also review the service history to see proper maintenance and repairs were done.
Also read: Vauxhall Mokka 1.6 CDTi Engine Problems
Conclusion
In conclusion, the Vauxhall Antara does have its fair share of reported problems with the engine, gearbox, suspension and electrics.
However, by knowing about the most common issues, both current and future Antara drivers can be ready to deal with any problems straight away and stop more serious breakdowns from happening.
Sticking closely to the service schedules, looking out for warning signs that parts might soon fail, and getting repairs done quickly when there are problems should help reduce hassle and keep your Antara working well for years.
FAQs
What are some common Vauxhall Antara problems?
Experts often report issues with the dual mass flywheel, fuel injectors, suspension, turbochargers, electrics, gearboxes, and piston rings wearing out. Regular servicing can reduce some of these problems.
Why does my Vauxhall Antara engine cut out while driving?
There are a few possible reasons why a Vauxhall Antara engine could cut out while driving: a faulty fuel pump, blocked fuel filter, worn spark plugs, faulty crankshaft sensor, bad ignition coils, or an engine control unit (ECU) problem. A mechanic should test to find the exact cause. Fixing or replacing worn parts quickly can avoid dangerous situations.
What causes the Vauxhall Antara engine warning light to come on?
The engine warning light can show minor or major issues. Possible causes include low engine oil, faulty oxygen sensor, issues with the mass air flow sensor, bad spark plugs, exhaust gas recirculation (EGR) valve issues, coolant temperature sensor fault, or the ECU detecting knocking or misfiring. Testing is best to find the problem before attempting repairs.
Why is my Vauxhall Antara losing power when driving?
Losing power when driving can be from a clogged air filter, failing fuel pump, worn spark plugs, turbo failure, blocked EGR valve, failing mass air flow sensor, or computer issues. Testing the engine, electrics or computer will determine the cause. Replacing damaged parts quickly will restore performance and avoid further issues.
How can I diagnose Vauxhall Antara gearbox problems?
Signs of Vauxhall Antara gearbox problems include slipping gears, trouble changing gears, strange noises, grinding or whining, delay changing gears, warning lights, leaks, overheating or burning smells. Checking the transmission fluid level and condition, and a road test can diagnose the problem. Possible faults could be fluid pressure, solenoids, clutches, bands, or the torque converter. A mechanic should properly test and repair the transmission.