Selling your car can be a stressful experience and the most common concern is getting a fair price. Whether you are listing your car privately, part-exchanging at a dealer or selling to an online company, you will no doubt want the best price for it.
Getting your car up to a desirable saleable standard need not be expensive, there is plenty you can do at home that will not only be rewarding but cost-effective too. In this article, we will highlight 6 cheap tried and tested ways to add the most value to your car.
Floor Mats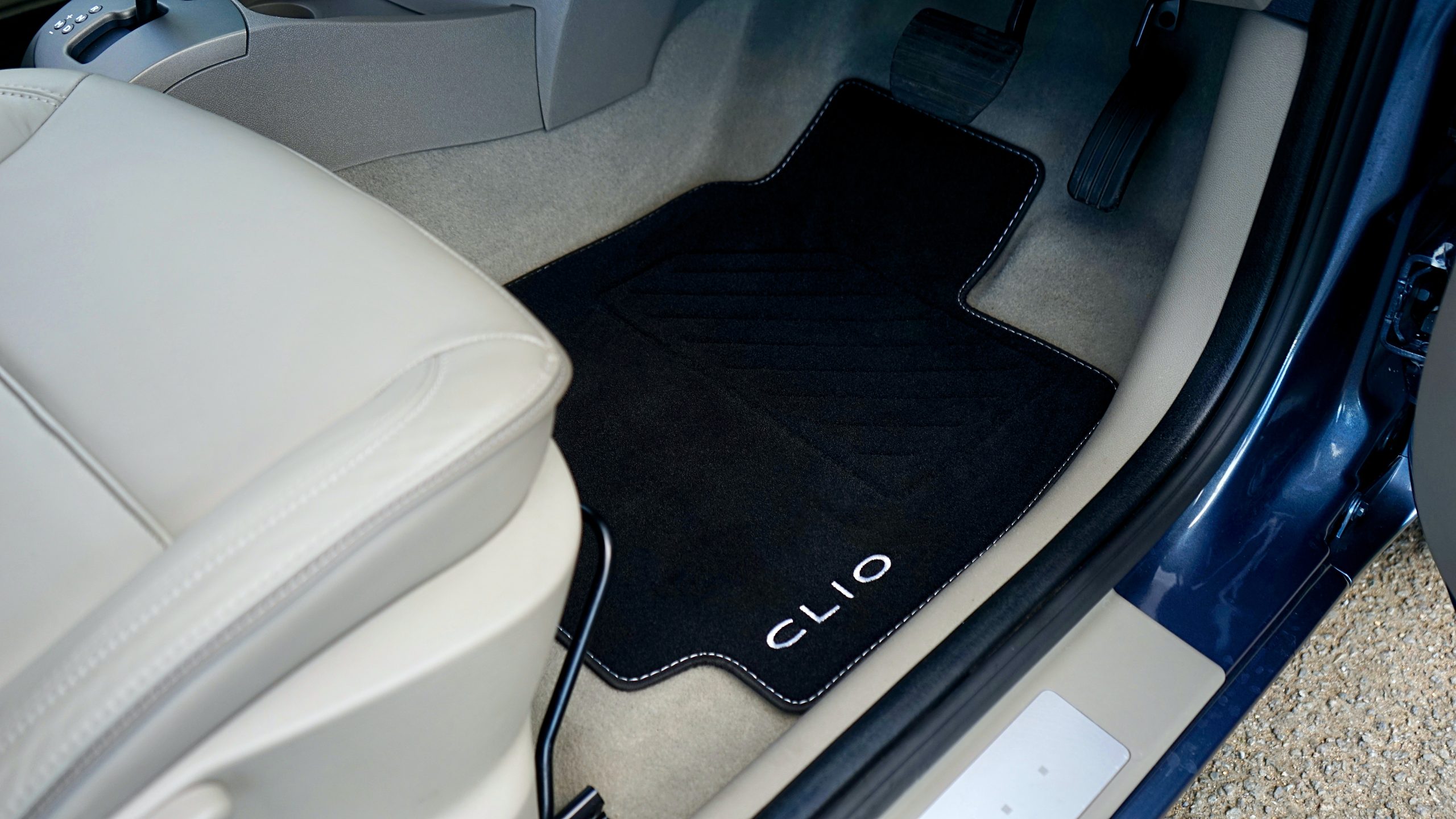 Floor mats take up a surprisingly large area of your interior, if they are worn and tatty it will really show. Replacing these will also eliminate any unpleasant odours that may have accumulated in the mats over time. If you currently don't have car mats a new set is a great way of hiding pedal wear on the floor and any other age-related damage.
Opening the door and seeing pristine carpeting certainly gives a great first impression to any potential buyers. Prices start from £12 for a new set of made to measure mats, it's an inexpensive way to add some wow factor.  Online retailer eBay has some great deals on mats for almost any vehicle.
Give It A Proper Clean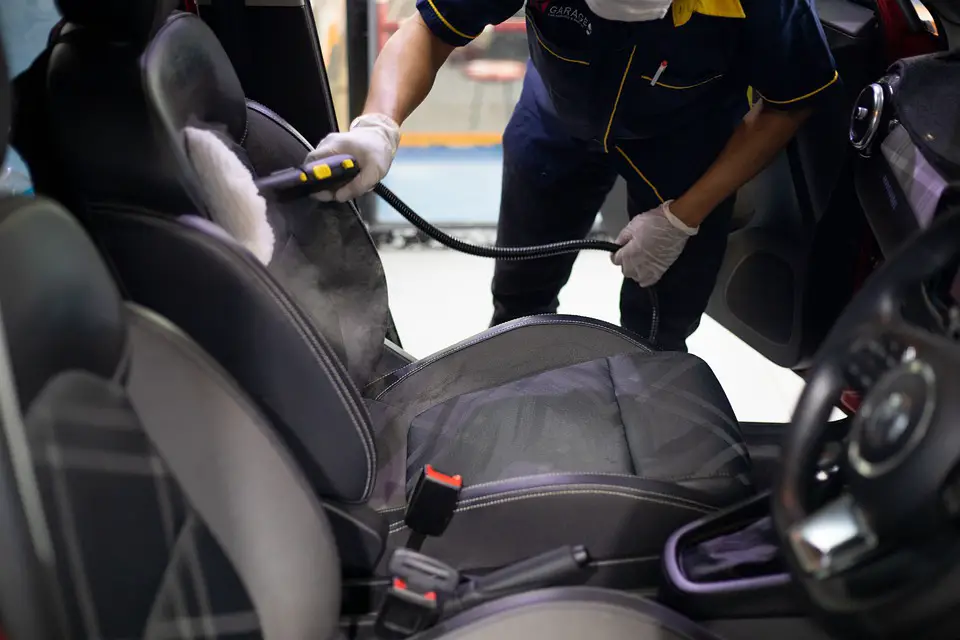 By a proper clean we don't mean a trip to the local car wash, it has got to be done thoroughly. A professional valeter can charge upwards of £100 for a decent full valet so the cheapest way would be to do it yourself.
A good full valet would include:
Exterior hand body wash & rinse
Deep cleaned wheels & arches
Door and boot shuts cleaned
Remove any non standard decals or stickers
Tyres dressed (a silicone-based liquid that is brushed on to shine and refresh tyres)
Remove tar deposits from paintwork
Clean around the filler cap
Clean engine bay
Remove rubbish and excessive dirt from the interior
Full interior vacuum
Interior plastic surfaces cleaned and dressed
Windows cleaned inside and out (use a household glass cleaner for a streak free shine)
Remove swirl marks with a compound such as T-Cut
Hand wax or buff with quick detailer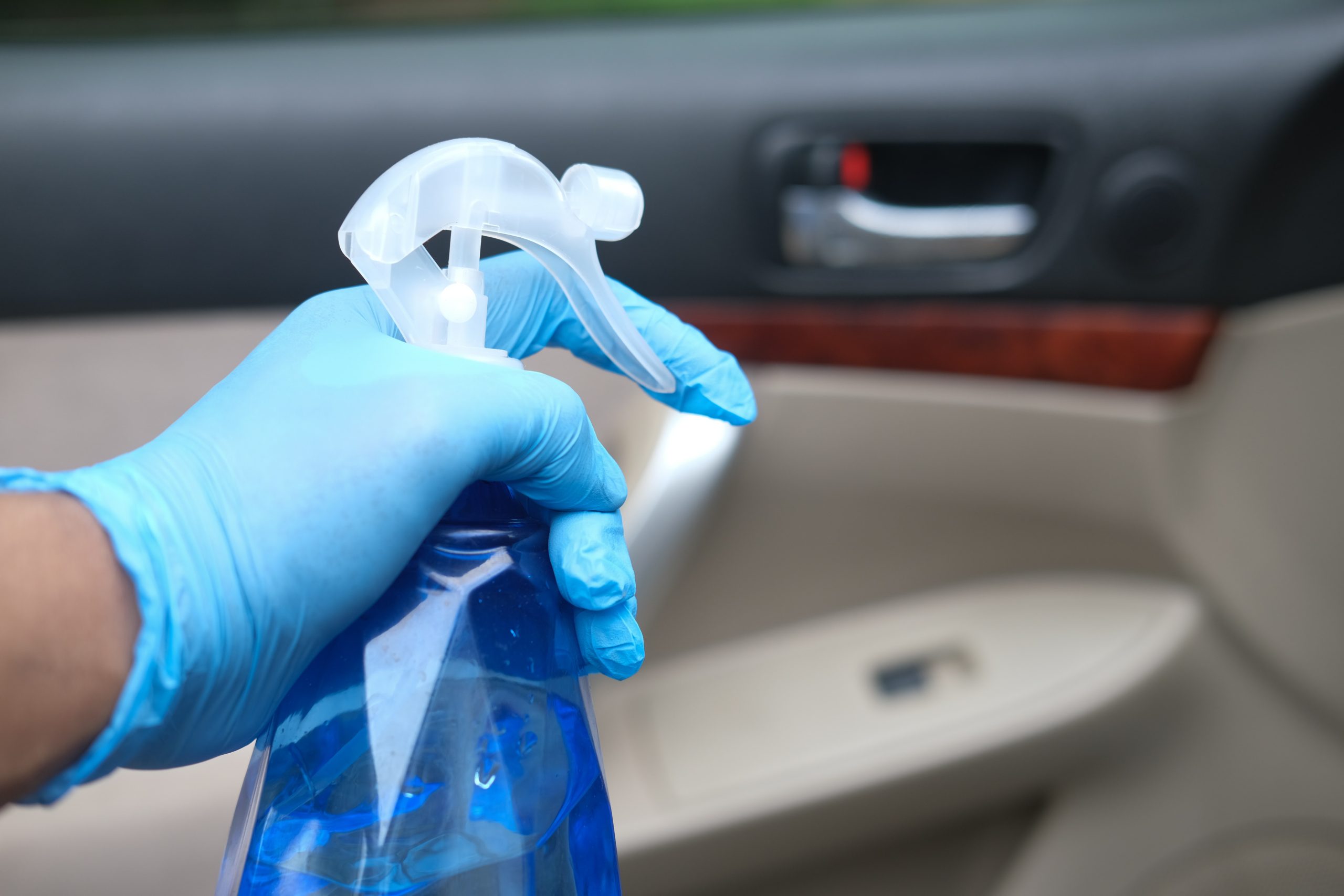 Update Service History
Perhaps the most effective way to add value to your car is keeping your service history up to date. A well maintained car will always be more attractive to potential buyers. Make sure any old receipts or invoices are together.
Check your service book has all the necessary stamps. If you are missing any, you can contact the dealer or garage where it was serviced and they will be happy to stamp the book for you. If it was a main dealer they will have a lifetime record of the services stored digitally, this can be emailed or printed with a quick phone call to them.
It is good practice to keep all of the service history, receipts and log book together, along with any locking wheel nut keys, spare keys and original manuals.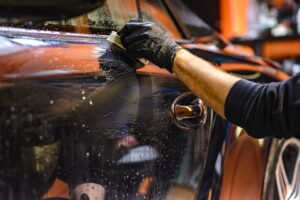 Cover Up Scratches
Our favourite part of the process and by far the most rewarding. The issue you are most likely to be knocked down for is damaged bodywork. Severe damage will require professional painting, but light to moderate scratches can be fixed cheaply at home.
For the first step use a mild abrasive such as Meguairs Ultimate compound to eliminate light scratches and swirl marks. This will flatten the lacquer and bring a wonderful shine and lustre to the paintwork.
Deeper scratches can be hidden using a colour-matched paint restorer like T-Cut Color Fast. This works by penetrating scratches and adding a layer of colour to hide any visible primer or undercoat which is particularly noticeable on darker cars. Be sure to find the one that best matches your paintwork as there are many types available.
Restore Yellowing Headlights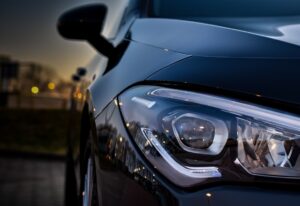 If your car is of a certain age you may notice the headlights appear foggy or yellow. This is caused by UV damage to the polycarbonate plastic shell. This degradation can dramatically reduce light on the road so it is important to keep them clear. Luckily this is a very cheap fix and sorting this issue will add to desirability and value.
There are kits available specifically for this job however they can be expensive and unnecessary. If your headlights are really pitted they may require a machine polish but in most instances, this method should work.
First, pop the bonnet and clean your headlights to remove any grit.
Apply a strong abrasive paste with a microfibre cloth in a circular motion
Add more paste and polish until the lights are clear (this may a few minutes)
Seal and buff with carnauba wax
Appreciate how much better your car looks
Take Better Photos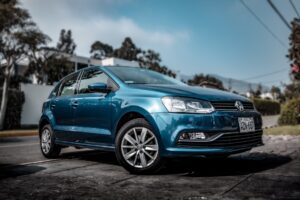 Selling your car privately? You'll be amazed at how much of a difference some good photos will make. Make sure your car is valeted and you are taking pictures in the daylight in a presentable location.
Put yourself in the shoes of the buyer, what would you want to see? Clear pictures that are in focus from all major angles, sell the dream!
Phone cameras these days have a great resolution and produce quality images, but a mirrorless camera or an SLR would produce the most professional results.
The Pictures You Should Include Are:
Head on
Rear
Each side profile
Inside boot
Front corner
Rear corner
Engine bay
A wheel close up
Front seats, rear seats
Dashboard
Logbook, service book, invoices and keys (make sure you cover numbers on the V5c)
Conclusion
We hope you found this article helpful in finding cheap ways to add value to your car. Please comment below with your own findings or share on social media.